Wary of Illegal Online Casinos? Here are 3 Signs They Are Legit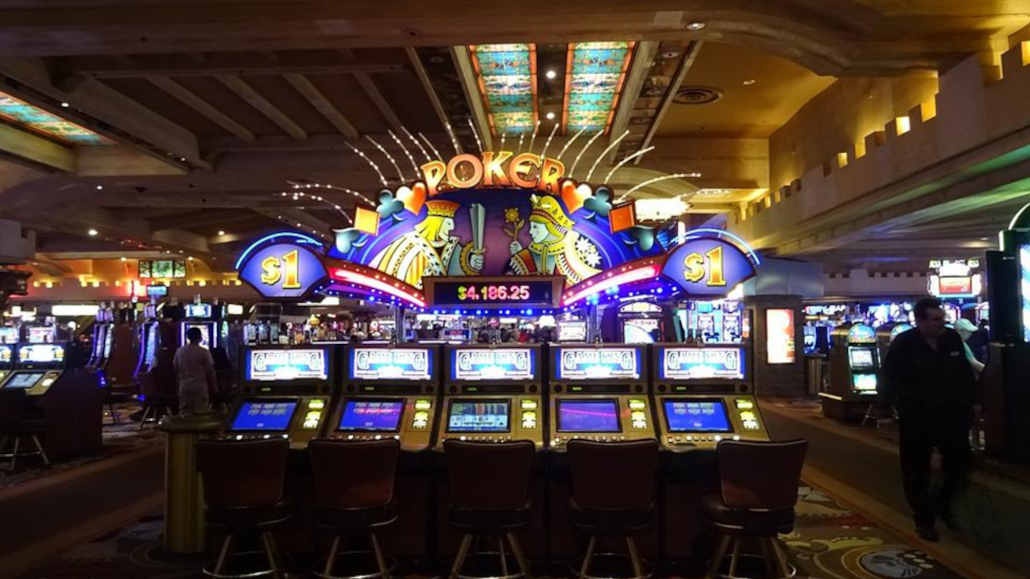 Due to the COVID-19 pandemic in 2020 and 2021, many businesses and establishments have closed down because of health protocols and restrictions.
The business that closed down included casinos, of course, as only establishments considered essential were allowed to stay open.
It was a sad day for all casino-goers since they couldn't have fun anymore due to their favorite venues closing down.
However, with so many brick-and-mortar casinos closing down, numerous online casinos have also opened up, looking to seize the opportunity.
Due to the popularity of online casinos during the pandemic era, more and more people have become drawn to online casinos, leading to fresh gambling sites opening their virtual doors.
However, scummy online casinos have popped up as well, unfortunately.
That said, if you want to have a good time at an online casino but aren't sure if the one you picked is legit, there's no need to worry.
This article will discuss some signs that you should look for to see if your favorite online casino is legit. Here are some of them
Simple Registration Process
The FanDuel live casino only has a two-step process for registration, and that goes for most online casinos.
First, you must input the relevant personal information into the registration form. This information includes the usual: full name, age, address, email address, etc.
The second step is the depositing stage, wherein, after your account is made, you will be allowed to deposit the money you want to bet with to start playing.
Of course, you are expected to believe that this information is safe on their servers, as is your money. Take note that this process will only take you a few minutes.
However, unsavory online casinos will have a hard time protecting this information and will make you register your account again and again.
Not only that, but they might also withhold your deposit once you try to take it back due to reasons unknown most of the time.
If any of these happened to you, then your best bet is to stay away from that site after you get your money back, if that ever happens.
Certified
Online casinos are businesses, and it's only natural that they should be reviewed and have the proper certificates to operate by the proper authorities.
And, of course, if they have them, that means that they are a legit business with the license and certificates, and there is nothing suspicious about their operations.
But, in terms of finances, you, as a customer, should check that they are audited, too.
During the audit process, proper authorities review their operations, especially the finances, including how they keep their customers' money and their rewards.
But how do you know if an online casino has the right certifications?
Some operators have an internal link that leads to a page where their certificates are displayed. You can see these links on their user interface on the first page, usually at the top or bottom.
Some even blatantly display it on a dedicated page where you can easily see it as if they're boasting that they are a certified business.
It would be hard to find their certificates for predatory online casinos. They are usually hiding them because they are either fake or nonexistent. So if you can't find their certificates and licenses, it's a huge red flag, and there's a huge chance that something fishy is going on with their operations.
Casino Reviews
Another way of determining if an online casino is legit is to look at its customer feedback or reviews.
Of course, a reliable online casino has multiple good reviews about its games and business practices.
Some online casinos have a dedicated page for reviews within their sites but don't take those at face value too much since there's a good chance that they're biased.
That said, you can look for independent sites that offer a chance for people to review their favorite online casinos.
Of course, having a negative review is normal since people can be upset, especially when they are on a losing streak and have lost a lot of money.
However, it would help if you didn't discredit them, either, because they give valuable insight.
If there are one or two overwhelmingly positive reviews about the casino in the sea of negative ones, the whole thing might be a scam, and you should probably steer clear.
Final Words
There's been a surge of online casinos lately, and many of them are legit, trustworthy, and fully licensed operations. However, alongside them are illegal online casinos that only aim to get your money using any available means.
They might be in the minority, but it doesn't mean that you have to be complacent when checking if an online casino is a scam. Take the time and do your part in making sure you're dealing with a legitimate operator before you send any money their way!
Latest posts by Ivan Potocki
(see all)