Best Online Poker Sites 2023

Are you looking for the best online poker sites in 2023? You've come to the right place, as this page is devoted to giving you all the info you need to find exactly what you're looking for!
While there are a fair number of options for online poker, a few rooms stand out head and shoulders above the rest.
On this page, you'll find reviews of the best poker sites, covering all the crucial info to help you pick the one that's right for your bankroll, playing style, and aspirations.
You'll learn how to evaluate poker bonuses, understand the importance of rake and rakeback, game selection, and much more.
So, without any further ado, let's get into the mix of things, starting with the top online poker sites available to you in 2023.
GGPoker – Best Overall Pick
1

Bonus

$600

or $50 tickets
Although GGPoker is a relative newcomer compared to other names mentioned on this page, the operator has built a reputation as an online poker giant with almost no competition.
For a vast majority of players out there, GGPoker is easily the best pick.
This poker room offers two distinct welcome bonuses. One is targeted at recreational players looking to build their bankrolls. The other is for more serious grinders.
If you're looking to play tournaments, GGPoker has a very rich and versatile schedule covering a wide array of buy-ins.
It is also the only poker room where you can compete for WSOP bracelets online outside the US.
Cash games aren't as competitive as on other sites. This isn't to say games are super soft, as those days are long gone, but compared to other major operators, there is definitely more fish and recs spread across stakes.
One disadvantage of this poker room is the fact you can't use Hold'em Manager and other poker software on the tables. That said, the operator recently introduced its own Smart HUD, a free tool included in the software, giving everyone access to main player stats and leveling the playing field.
GGPoker also offers a rewarding loyalty program called Fish Buffet, and they run promotions and leaderboards every month, dishing out millions in additional prizes.
The best thing is that there is a leaderboard for almost every game and format on offer, so you won't feel left out, whatever your preference.
888poker – Top Pick for Cash Game Players
1
888poker is among the oldest and most established names in the online poker industry. Launched way back in 2002, 888 has seen it all and remained one of the best poker sites through all the changes.
These days, 888poker is one of the best options for players looking to get busy at cash game tables.
The competition in cash games is significantly lower than what you'll find at other sites, especially compared to PokerStars.
The operator's software has been through an evolution as well. It took some time for 888 to get this part of the equation right, but today, their desktop platform is very modern and player-friendly.
The same goes for the mobile app, which was created per all modern standards and expectations poker players have in 2023.
Regarding MTTs, 888poker may not be the best or the biggest, but this poker room has a decent daily schedule and hosts several series every year, offering very solid guarantees.
WPT Global – Softest Games Around
Launched in cooperation with one of the largest brands in all of poker, the World Poker Tour, WPT Global is a newcomer to the online poker scene.
The room went live in 2022, looking to cater to the international player pool, focusing its efforts primarily on the markets without local regulation. It currently caters to players in over 50 countries worldwide.
WPT Global started its life as a mobile app, although there is a desktop client, merging player pools with an Asian poker app that's been around for a while.
This resulted in a platform that offers by far the softest competition across the board by a long mile.
The games at WPT Global are populated primarily by recreational players looking for action, and the reg-to-rec ration on this site is the best you can find out there.
The whole platform has been set up for action, too. There are plenty of tables with mandatory straddles and bomb pot tables where players have to add extra money to the pot before cards are dealt several times an hour.
The room is still fairly young, and it has ways to catch up with other top poker sites mentioned here, but if you are looking primarily for soft games where you can have high win rates, WPT Global is definitely worth checking out.
PokerStars – Top Pick for Tournament Players
1
PokerStars and GGPoker have been battling for the number one spot in online poker, and, so far, that battle has pretty much been tied as both operators have something unique to offer.
When it comes to PokerStars, one thing that remains their main forte is the tournament schedule.
PokerStars is still the top place for all tournament grinders, no matter what stakes or formats you prefer.
First of all, the daily MTT schedule is jam-packed with tournaments for all tastes. Big and Hot events run around the clock, offering different buy-ins and guaranteed prizes, and that's just a small snippet of the overall offering.
If you want to play in tournaments that aren't of the Texas Holdem or PLO variety, PokerStars is also your only real option. The operator regularly runs different mixed games MTTs across all stakes.
Then, there is the legendary Sunday Million, which has seen some changes lately. It is now played in the PKO format, but it remains the single most popular weekly tournament in online poker.
Finally, PokerStars is home to many popular MTT series that many players have come to know and love, such as WCOOP, SCOOP, Micro Millions, and more.
Combine this with the top-quality software for desktop and mobile and great traffic at cash tables (albeit the competition is fierce), and it is clear why PokerStars remains at the top of the food chain in online poker.
Unibet – Interesting Promotions
Unibet Poker is quite different from the other poker rooms on this page, but it deserves mention as one of the top picks.
Most other sites try to target grinders and professional players, at least to some extent. Unibet went in an opposite direction ever since it broke off from the Microgaming network and went solo.
The overall design of the platform focuses on fun aspects of poker, with funny avatars, emotes, and such.
The mobile app doesn't even let you play more than one table at a time. On the desktop platform, multi-tabling is possible, although not very convenient.
But if you're looking for a fun and relaxed experience, then you won't go wrong with Unibet Poker.
One thing that really helps this poker room stand out is the variety of promotions and challenges on offer, turning every session into somewhat of an adventure.
With these challenges, you'll be able to win extra cash, tournament entries, and other fun perks, including custom avatars you can rock at the tables to help you stand out from the crowd.
How to Pick Top Online Poker Sites in 2023
In addition to these top picks, there are many other poker sites out there. With so many options, it can be quite challenging to make up your mind and figure out where you really want to play.
The truth is, when it comes to picking the best poker site, there isn't a one-fit-all answer.
As you can see from the short reviews on this page, every poker room has something unique to offer, so ultimately, you need to figure out what's the most important for you.
Some of the most important aspects you should always check include:
Reliability & trustworthiness – is the site properly licensed, and what's their track record (what do other players have to say about their experience)?
Welcome bonus – what does the poker room offer to new players, and how does it correspond with your bankroll and aspirations. Are you looking for a standard match bonus or a package deal where you get some free funds, tournament tickets, and such?
Software quality – before you even register, download the software and test it out. See if it works well on your computer and if you're happy with the design and functionalities.
Mobile app – in the same vein, if you like to play your poker session on your phone, you'll want to play in a room that offers a solid mobile app. If you never play on your phone, this is probably not at all important to you.
Of course, figuring all of this out on your own can be quite time-consuming. That's why you can rely on our expert poker room reviews to help and guide you, as we try to address every single important aspect and provide you with the answers you're looking for.
Types of Bonuses Offered by Top Poker Sites
Of all the different aspects one should consider when choosing their poker site, bonuses are very near the top of the list.
A good bonus can significantly impact your bankroll and overall experience on the site, so learning more about different poker bonuses is important.
Standard Match Deposit Bonuses
By far the most popular bonuses you'll come across are match bonuses. As the name suggests, this is where the room will match any amount you deposit up to a certain limit.
For example, PokerStars has long had their 100% up to $600 welcome bonus, which is the perfect example of this type of offer.
Any amount you put in with your first deposit will be fully matched, doubling your money.
This sounds great, but there is a bit of a catch.
These poker bonuses are usually not handed out ahead of time. What we mean is that when you deposit $200, you'll usually have only $200 to play with.
Bonus funds will be added to the separate account and released as you play, usually in increments.
Every time you pay a certain amount in rake, a portion of your bonus will be released to your real money account. For example, for every $100 paid in rake, you might release $20 from your bonus funds.
This is great for serious players who already have a good bankroll to work with. However, if you're just starting off and only have a small amount you can set aside for online poker, the other popular option might be the better choice.
New Depositors Bonus Packages
Looking to cater to players of all shapes and sizes, the best online poker sites will usually offer an alternative welcome bonus for newcomers.
These special welcome packages come in different varieties and are mostly targeted at recreational players with limited bankrolls.
For example, when you deposit a certain minimum amount, you will receive a welcome bundle with some tournament tickets, freeroll entries, and even some extra cash to use at the tables.
Different poker rooms have different setups, but the main idea is to immediately give you some extra funds and boost your initial bankroll.
Then, if you stick around and play some poker, you will usually receive additional perks.
These offers are the way to go if you're just starting with online poker and looking to learn the ropes. They will significantly limit your risk and give you ample opportunities to get real money experience at no additional cost.
No Deposit Poker Bonuses
No deposit bonuses are not as available as they used to be back in the day, but some poker sites still offer them to new players, especially those from certain countries.
Since these require no deposit and no risk on the player's part, poker sites are free to tailor them however they see fit, so there are different options you'll encounter out there.
The most frequent one is where you get some cash like $10 or $20 to use at cash game tables or to enter tournaments.
You can use the money however you see fit, but you won't be able to initiate any withdrawals before paying a certain amount in rake.
The good news is that the best poker sites tend to have very reasonable playthrough requirements, so you should have no problems meeting them.
Another popular alternative for no deposit bonuses is tournament tickets. The operator will give you a few tickets to enter tournaments of the particular buy-in level, or they might provide an entry into a particular event, usually of the higher buy-in.
In most instances, you can claim the no deposit bonus and use it and then also get the actual deposit bonus afterward, so this is a great way to get a better feel for the room, get to know the software, and gain some insights about the overall quality of play.
Online Poker Rooms Subtle Differences
On the surface, all poker sites look the same. They offer real money cash games and tournaments, most of which have some kind of a welcome bonus, and you can find action across various stakes.
However, there are certain nuances between different sites that most players new to the game aren't necessarily aware of.
In the next few paragraphs, we'll cover some of the most important ones and give you simple guidelines on what to look out for.
Rake & Rakeback
Online poker is unique in that you don't play the game against the house but rather against the other players. This means that there is no house edge to worry about.
But poker rooms have to make money, and they do it by charging a poker rake.
Every time you win a pot in a cash game, a small percentage of it is taken out by the operator. Whenever you enter a tournament, a part of the buy-in doesn't go to the prize pool, but the room takes it.
While all online poker sites charge rake, looking for the best possible conditions is important.
Rake will have a particularly big impact when you play low stakes. At some poker sites, the rake is so big that you can virtually not beat the games below certain levels.
Some operators will offset this by offering decent rakeback programs, which allow you to get a portion of your rake back in some way.
It's hard to say what the ideal rake situation would be, but this is definitely a factor to keep in mind, and you should always look into what kind of rake the room charges across different levels and game types to determine if they are the right pick for you.
Game Selection & Variety
If you only want to play Texas Hold'em, there is nothing particular to worry about when choosing where to play.
All online poker sites offer Hold'em, which is by far the most popular poker variation.
But if you also want to explore other variants, such as Short Deck or 7 Card Stud, and games from the mixed games rotation, you'll have to do some research.
You shouldn't assume that most operators offer these different games, as that's simply not the case.
For the most part, you'll find Pot Limit Omaha on most of today's platforms. Short Deck has been growing in popularity, so you can expect to find the games running on the sites like GGPoker and PokerStars.
However, if you are interested in Razz or Five Card Draw, your options are much more limited.
PokerStars is the only operator where you'll find all these games in one place. On other sites, you might be able to find individual games here and there, but PokerStars is your only sure bet in this regard.
Competition Levels
Online poker has become tougher over the years, and that trend will only continue. We'd be lying if we told you otherwise.
But that doesn't mean you can't still make money from the game.
It just means you have to be pickier about where you play and look for sites with lower competition levels, especially if you want to play cash games.
Again, this isn't something you can find super solid info on, but with our reviews and information from other players, you can figure out what to expect from a particular platform.
There is nothing wrong in wanting to test yourself against tougher competition, either, if that's what you want.
But if your goal is primarily to make money from poker, you'll want to find softer games.
Platforms that attract many recs, such as WPT Global, are your best bet in this regard. They may fall short in some other aspects, but the level of play of your average opponent will be much lower.
Player Traffic
A room can have a great variety of games and soft competition, but all of it isn't worth much if games rarely run. It severely limits your ability to play when you feel like it and makes it hard to put in a decent number of hands.
Thus, player traffic is very important, and all the best poker sites listed here excel in that department.
If there is always a solid number of players on the platform, you'll have no problems finding games and jumping straight into the action.
On poker sites with low traffic, you'll often have to wait for a long time for a table to get started, and games will break down, which can be very frustrating.
Poker Online Worldwide Regulation
Online poker is popular around the world, but things aren't the same everywhere you go. In fact, laws and regulations defining online poker sites differ greatly between different countries.
We'll briefly discuss online poker regulation worldwide without going into much detail, as that merits an extensive guide.
Online Poker in the US
For many years, the United States has been the most complicated area in terms of online poker. Ever since Black Friday, Americans have had problems accessing international poker sites, and the game is banned in most of the country.
Several states have passed their own poker legislation, including Michigan, Nevada, Delaware, Pennsylvania, New Jersey, and West Virginia.
In these states, players can legally play online poker on the sites that have been licensed inside the states but only with other players from the same state.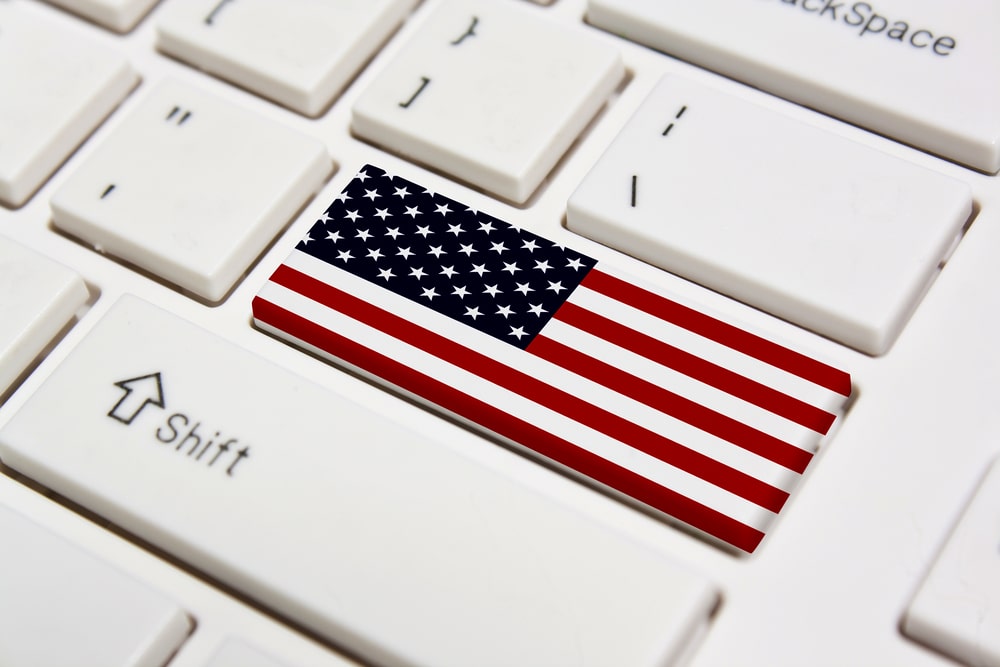 There have been some talks lately about creating interstate compacts, allowing players from different states to play in the same pool. So far, such a compact exists between New Jersey, Nevada, and Delaware only.
In the years to come, online poker in the US will grow and expand, but it will be a long process. There are many legal and other obstacles that prevent the creation of multi-state pools and more states from regulating online poker.
As for the US players playing at international poker sites legally, this isn't very likely to happen soon, if ever.
A few sites still accept players from the US and the rest of the world, but these operators don't quite make the list of the top online poker sites for obvious reasons.
Online Poker in Europe
In Europe, the situation with online poker is quite colorful. There isn't a single body or organization overseeing the activity. Instead, laws are passed by individual countries, or they don't exist at all.
Generally speaking, we could split online poker sites in Europe into two categories:
Fully regulated countries with precise online poker laws
Unregulated countries, where international poker sites continue to operate
When it comes to regulated markets in Europe, the laws differ greatly from one country to another. Some countries keep segregated player pools, meaning only players from the country can play with each other, while others are more liberal and allow international operators full access under local licenses.
In countries without specific regulations, many poker sites operate without any obstacles.
However, even though there are no specific rules covering online poker, some of these countries do have laws in place dealing with money transfers related to online gambling, which sometimes makes it challenging for the players to make deposits.
Online Poker in the UK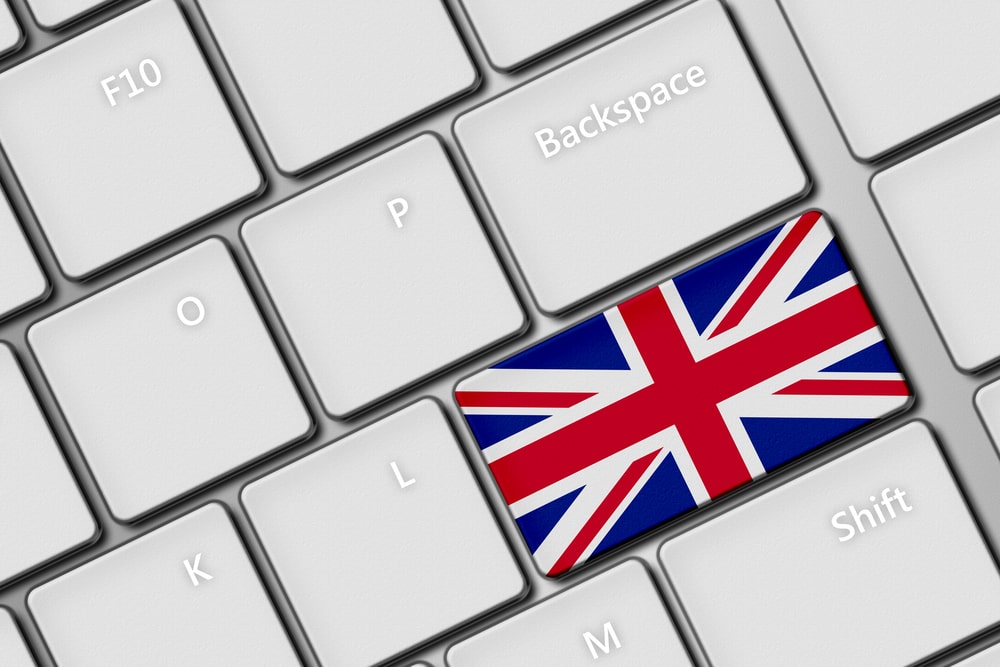 The United Kingdom is one of the world's biggest and most important online poker markets. As such, it deserves a separate mention on this page.
Poker rooms need to acquire a license from the UK Gambling Commission (UKGC), the country's main regulatory body for all things gambling to operate in the UK. International licenses, such as those from Malta, Curacao, or Gibraltar, are insufficient.
Almost all of the top poker sites have UK licenses, so players from the country certainly have plenty of options at their disposal.
Although some poker rooms continue to operate in the UK without a proper license, players should steer clear of them as these operators are not nearly as safe or reliable.
Plus, why go for the unlicensed ones with so many great licensed options?
It's also worth noting that according to the current UK laws, all gambling winnings, including the ones from poker online, are completely tax-free, which is why many of the best poker players have found a new home in the country.
Online Poker in Canada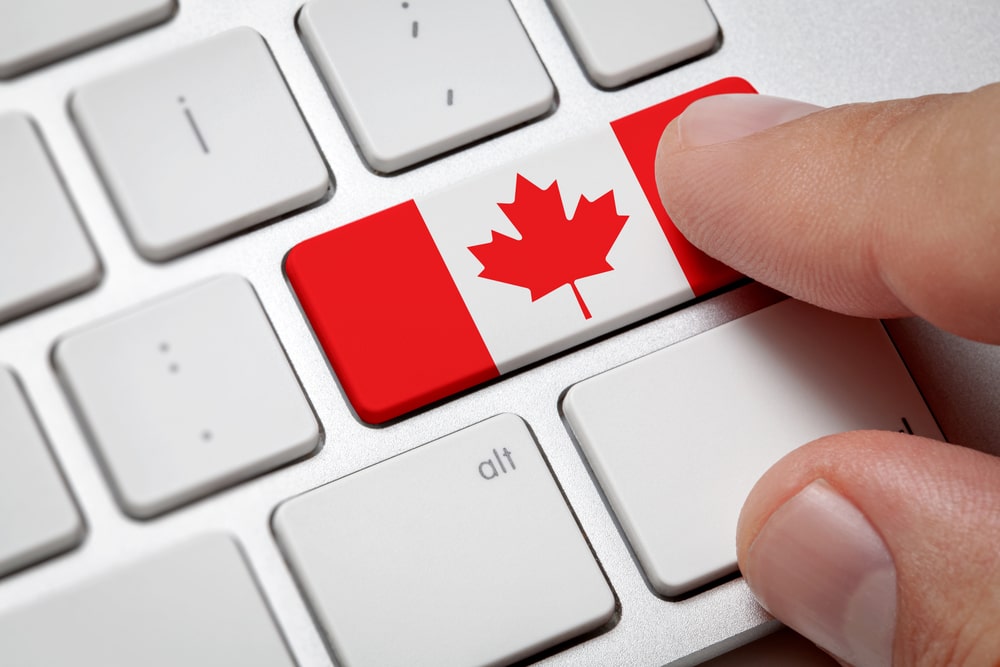 When it comes to online poker in Canada, the situation is a bit complicated, but luckily, not in a way where you, as a player, would have to worry about it.
In most of the country, private operators aren't legally allowed to operate, as they can't get a license from provincial authorities.
Ontario is the only exception to this rule.
Recently, the Ontario Government has set up the process for privately-owned poker rooms to apply for licenses, and many of the top poker sites complied.
However, as of right now, players from Ontario can only play with other players in the province, which limits the player pool and traffic on these sites.
As for the rest of Canada, players can still register and play with poker sites operating on international licenses, including many of the top poker sites we mentioned before.
These sites continue to offer their services in a "grey" market. Although they are not fully licensed or regulated, they are not technically illegal, at least for the time being.
The most important thing for the players is that, outside of Ontario, you are free to register with any site that accepts players from Canada without any concerns.
While the rooms themselves are in the grey area, there is nothing from the legal perspective that players have to worry about, and you won't be breaking any laws by playing on an offshore site.
What Is the Best Poker Room for You?
With all this information at your disposal, the question remains: What is the best poker room for you, specifically?
The answer, as we mentioned a couple of times, is not one-dimensional.
The most important thing is to stick to safe and regulated poker sites. With these, you can rest assured your money is safe, your withdrawals will be honored, and their teams will do their best to protect the integrity of the games.
Beyond this, it's important to figure out what's the most important for you in online poker.
Are you looking to play huge tournaments, or are you more of a cash game grinder? How big is your bankroll, and how much experience do you have?
Do you play a lot on your phone? Is poker primarily a hobby, or are you looking to make money and perhaps cover some of your expenses playing the game?
These are important questions you should answer before picking the room. After that, check out our detailed reviews, spend some time testing the software yourself, and find the operator that offers an environment that best fits your personal preferences.
If you follow these steps, you'll find the best poker site out there that's right for you!
P.S. – if you want to improve your skills and boost your results, you might want to check our guide on the best poker training sites.
Top Online Poker Sites FAQ
Latest posts by casino4you
(see all)