Top Poker Schools in 2023
Learning poker is not as easy as it used to be since understanding poker hand rankings or basic poker rules is no longer enough to beat reasonable stakes.
Luckily, there are many poker training options that will help hone your skills.
The flip side is that there are so many different poker schools that finding the best poker training site is a task on its own.
Therefore, we created this guide for the best poker coaching sites so that you can pick what works for you in your exact situation.
Many self-claimed poker coaches launched numerous poker coaching offerings that aren't worth your time or money. With 100+ poker training options available, we will not waste your time describing all of them and will concentrate on the top 5 best poker training sites and help you pick the right option.
Now when you know what are the best poker training sites around, let's dive a bit deeper into it and see which one would work the best for your exact situation.
Pokercoaching – Best Structured Training Site For MTTs and Cash Games
Pokercoaching is the brainchild of Jonathan Little, who is a very successful player. He is a two-time WPT champion and author of multiple poker strategy books, so he is more than qualified to teach others.
While having a deep understanding of various concepts is essential, knowing how to explain them in an easy-to-understand way is an entirely different skill, and this is where pokercoaching shines the most.
They enable you to increase your skills and win rate by active learning rather than merely watching training videos on autopilot.
This poker training site is not short on big names, and these are just a few of their coaches that you can learn from within the platform:
Jonathan Little
James Romero
Faraz Jaka
Jonathan Jaffe
Matt Affleck
Justin Saliba
and many more.
You will feel like sitting next to these pros with a wide away of interactive hand quizzes, homework assignments, and live weekly coaching sessions.
The good news is that pokercoaching offer free training option as an introduction to their platform, which includes:
20 Interactive Hand Quizzes
10 Advanced Coaching Classes
1 Poker Course
New Training Every Month
Some Preflop Charts
Access To Discord Community
Since this does not require any investment, there is no reason why you should not take advantage of this offer.
Of course, the free option will only give you a glance at what you can get with their subscription, but it is still a decent offer nevertheless.
The good news is that their paid options are very affordable and start at $39 per month for Standard Membership and $79/month for Premium Membership, which has the best value.
On top of that, we have a special offer where you can check Premium membership entirely for free.
If you ask us, we think Premium membership has the best value you can get.  If you are looking forward to working on your game seriously, this is the way to go since it includes everything that Pokercoaching.com has to offer.
1600+ Interactive Hand Quizzes
590+ Advanced Coaching Classes
70+ Poker Courses
New Advanced Traning Every Week
Live Weekly Coaching
All Premium Masterclasses
All Premium Challanges
All Preflop Charts for Cash Games (100, 150, and 200 bbs)
All Preflop Charts for tournaments (10, 12, 15, 25, 30, 40, 60, 80 bbs)
Access To Discord Community
With this poker training site, you will get everything you need to beat the games. Jonathan Little is even offering a 30-day money-back guarantee, so you can check content without risk.
This is a great training site if you are playing up to mid-stakes and want to work on your game seriously.
We even have a special deal for you to test Premium membership for free.
---
Upswing Poker Lab – Most Detailed All-around Coaching Program There Is
Upswing Poker Lab is one of the most valuable poker training programs from Doug Polk and Ryan Fee.
These players started Upswing Poker, which offers a wide range of poker training options for all sorts of games.
While Upswing Lab is by far the most popular option that you can check here, they have dedicated courses for MTTs, cash games, and various formats like the Short Deck, PLO, Mixed Games, and many more.
It justifies saying that every player will find a course to help them improve.
While this Upswing Lab poker school started with Doug Polk and Ryan Fee doing the heavy lifting, many world-class players have joined them since then, and the coaches lineup includes:
Fried Meulders
Moritz Dietrich
Jason McConnon
Daniel Merrilees
Daniel McAulay
David Yan
And many more.
This does not take into consideration other huge names like Nick Petrangelo, Alex Millar, or Uri Peleg, who concentrates on advanced training programs for Upswing Poker.
Saying that this is an impressive lineup would be a huge understatement.
But what can you find inside?
While Upswing Poker Lab training does not offer a free preview, you can try it out with monthly membership that starts with 99$, with a yearly option giving a significant discount.
This training site also offers a 30-day money-back guarantee, so you can always change your mind if you dislike the content. That said, this is not very likely to happen.
So what you can expect to find:
Solved preflop ranges for various cash games situations
Advanced tournaments ranges covering various stack sizes
Best training for poker fundamentals
Premium strategy videos from top players in the game
Essential non-strategy modules like bankroll, tilt control, software, etc.
Dedicated sections for cash games, MTTs, and live play
Huge library of play & explain videos
A structured approach to learning
Access to the private strategy group
To put it in short, this is more than you need to become a winning player and move up the ranks.
If you join Upswing Poker Lab and put some effort into training, you are doomed to succeed.
---
Pokercode – Engaging and Easy To Follow Content From World Class Players
One of the newest poker training sites developed by none other than Fedor Holz and Matthias Eibinger is Pokercode.
Fedor Holz is the all-time biggest winner from Germany with two WSOP bracelets and the WPT High-Roller title, which says a lot on its own. He is one of the most respected players in the poker world, and he certainly transitioned his passion well into his coaching platform.
While it started like a personal Fedor project, it quickly developed into one of the top poker training sites covering MTTs and cash games.
With Matthias Eibinger helping to structure the MTT part and highs-stakes crusher Steffen Sontheimer covering the cash games section, you can expect some magic from the get-go.
Leaving no room for imagination, you can join Pokercode for a free account and see it for yourself.
Of course, the tree trial is not as comprehensive as the full platform, but you still get a glance of how it looks and can expect to see:
Access to some of the best Fedor's and Stephan's videos
1 live coaching session per month
Free discord group
Getting an option to see some videos from the best players in the world entirely for free is enough to justify signing up for the site. But like with all things in life, you get much more value from a paid option.
All strategy videos for tournaments from Fedor and others
Advanced Steffen Sontheimer cash game masterclass
Access to new videos constantly released on the platform
Live coaching sessions from the best players
Rangeviewer that offers one of the best ranges around
Full access to the Discord community with valuable input from coaches
Personalized learning experience
All this will cost you €89/month or just €59/month with a yearly plan.
Considering that the yearly option is significantly discounted from the monthly fee, we recommend taking the yearly plan since there is no way you can regret it.
On top of that, you have a 14-day money-back guarantee, so you are not risking much.
We like the real community feel behind Pokkercode, and you can clearly see the efforts coaches put into it on a daily basis, so you know that you are in good hands.
If you put in some effort, you will get everything you need inside the Pokercode training site.
---
We already mentioned Upswing Poker Lab in the list, a subscription-based poker training site, but their Advanced Cash Game Masterclass is a separate offer requiring only one-time payment.
While $999 could look like a steep price, it will pay for itself much faster than you can imagine.
Of course, if you are just starting with poker, you might be better off with previously mentioned subscription-based options, but if you are already playing in mid to high-stakes games, this is probably the best option to significantly improve your results.
Alex Millar, known as Kanu7, was one of the best high-stakes players ever played the game, and he only revealed his secrets when quitting the game.
Simply put, he was making so much money crushing nosebleeds that he had no intention to reveal what was working while he was playing. Now, you can take a look inside and see what he offers.
This is a short breakdown of what you can expect to find inside:
Best cash game theory videos you can find
Top-of-the-line actual life GTO explanation and examples
Solved preflop ranges for various situations (50bb, 100bb, 200bb stack depth)
Postflop analyses of different boards and spots
Breakdown of the most important areas of the game
Library of play and explain videos
Clear explanation of difficult concepts
Private coaching group

This is an extreme simplification of what you can find inside since the actual content is very detailed and quite advanced.
On top of showing how high-stakes players crush the games, Alex used a private solver to show you how they study as well.
There is so much invaluable information inside this course that any serious player will find a way to improve their strategy further and learn from advanced topics within this training program.
If you already play cash games, this is by far the best resource for you and will be the best $1k investment you will make in your game.
---
PLO Masterclass – The Only PLO Training Site You'll Ever Need
With unlimited poker training sites for Texas Holdem, you might be surprised that PLO school made it to the top 5 best poker training sites list.
That said, it was impossible to leave this one aside.
While there are other Pot Limit Omaha training sites, nothing comes even close to the value you get from Advanced PLO Mastery by Chris Wehner and Dylan Weisman.
This is what you can expect to find inside the program:
Best PLO theory strategy videos there is
Access to PLO solvers ranges
Optimal preflop strategy breakdown
Thought process explanation for playing the various flop, turn, and river spots
Valuable play and explain videos
Fundamentals for approaching the game like bankroll, downswing management, solvers, etc…
21 quizzes that will help you with new knowledge
Private PLO mastermind group access
This advanced course has a price of $999, which might look high at first glance, but it is just a one-time payment to access world-class training materials from top pros in the game.
Even if you put a small part of this knowledge to practice, you are almost guaranteed to improve your results at least by a few BB/100 hands, which will pay for the course.
This is a no-brainer if you are already playing mid-stakes or higher.
Instead of spending thousands of hours yourself, you can use that time to make money.
If you decide to join one of the best poker training sites or just looking for a way to learn poker for free, you will benefit from knowing how to approach it.
Let's address the elephant in the room and discuss free poker training.
First and foremost, you can learn poker independently since there are countless resources online to help you master the basics.
If you decide to do so, here is a list of articles we highly recommend reading:
This will help you build a solid understanding of the basics and have decent results in lower-stakes games.
To start putting all your newly acquired knowledge to practice, just grab our Texas Holdem poker cheat sheet and join one of the best online poker sites.
Just make sure to start at the low stakes and build experience before jumping to more serious games.
If you want to build advanced knowledge for any poker variation, joining a poker training site is the best option.
Even though you will have to part with some of your cash, it will probably be the best investment you can ever make into your poker career.
All of the poker training sites we mentioned on this page give a huge value for your buck and let you access strategies from the best players in the world.
What is even more important is that you will have a clear path on how to improve since these training sites have an effective structure, homework, quizzes, and more.
This is entirely different from watching random videos online and will speed up your learning process.
To help you even further, here are a few poker training tips for you:
Poker training tip #1 – Don't consume random content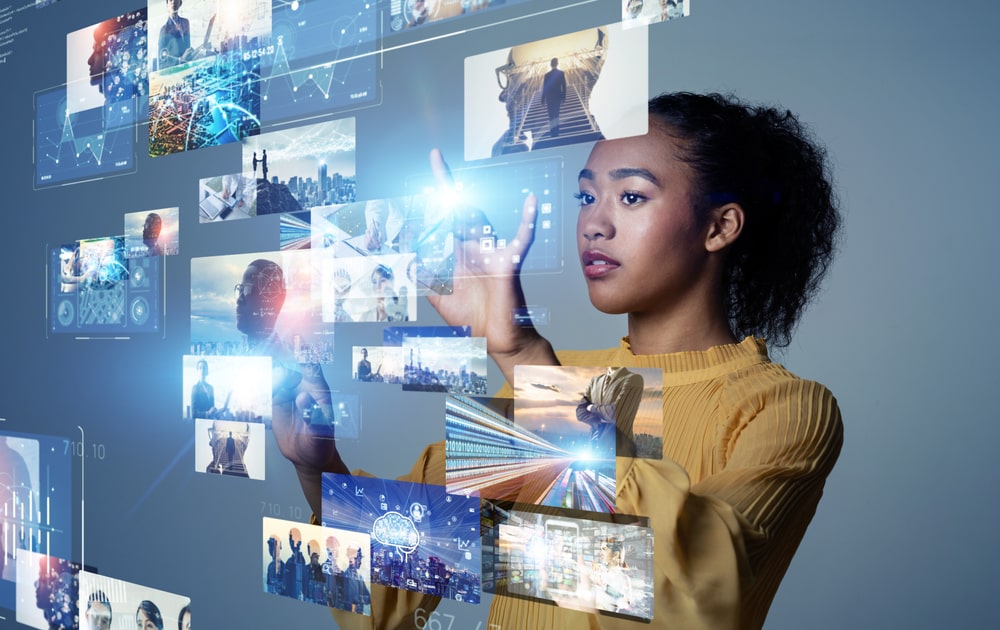 As fun as it might be to watch someone playing poker on YouTube for hundreds of hours, it will not help your game in any way.
While it might give an illusion that you are learning something, it is rarely the case since you do not know why players are making one play or another and will not play in that setup.
They might have specific read, follow their instinct, try to play balanced, or one of hundreds of other reasons.
While I agree that watching top pros battling it out can be interesting, you should not lie to yourself that you are doing this for education. If your goal is to learn new skills and improve your game, this is the least effective way.
So if you invest your time, rather spend it on something that actually can help by joining one of the top poker training sites and watching structured content dedicated to your game, which brings us to the next poker training tip.
Poker training tip #2 – Pick your format
Trying to learn tournaments, cash games, and occasionally playing Spin & Goes is perfectly fine if your goal is to have fun.
However, if you want to improve your skills and get very good at any format, you need to pick one.
Of course, this does not mean you will never be able to play cash games if your main game is MTTs, but the majority of your time should be dedicated to playing and learning your main format.
So if you stick with tournaments, join a poker training site that specializes in this format and will help you the most.
The more time you spend playing your format and learning as much as you can about it, the faster you improve and have better results. You can also get dedicated poker software to help you even further.
On the other hand, if you try to learn everything at once, there is no way to effectively implement your knowledge, which can become a costly mistake.
Poker training tip #3 – Practice newly acquired knowledge
Even if you join the best poker training site, you still have to do the work yourself.
It is easy to fall for the illusion that you are improving your game by only watching the videos, but that is not the most effective way.
Instead, break your poker learning journey into different parts and concentrate on one area until you master it well.  This means that after watching content dedicated to that specific area that you want to improve, you go to playing and concentrate all your attention on that part of your game.
You should only move to train for the next spot when you feel very strong in the current area of your game.
If you approach poker training by mastering one spot after another, you will incredibly increase your progress.
Start with the most common spots like mastering preflop or continuation betting. These situations occur in almost all poker hands you play and move to the less relevant areas only when you master the main ones.
This way, you will get the most value from any poker training site and put yourself in the best position to become a long-term winner.
FAQ – Best Poker Training Sites
Latest posts by casino4you
(see all)