What Are The Best Poker Rooms For Cryptocurrencies?
When you use cryptocurrencies at the best poker rooms, you're able to deposit and withdraw faster, pay fewer money transfer fees, and generally concentrate on enjoying your poker game a bit better.
Cryptocurrencies have revolutionized online betting, gambling, and poker.
This article is not going to be about the benefits of playing on these sites. There are far deeper articles discussing the very best BTC poker sites and covering all pros and cons, so we will take a different route.
Instead, we'll concentrate on how you can spot what the best poker rooms for cryptocurrencies are — and how to stay safe and profitable while using them.
The Best Poker Rooms – Are Provably Fair.
All the poker rooms that accept cryptocurrencies are online. But how can you be sure you're getting truly random and fair cards in your hand when you're online?
Couldn't someone manipulate the algorithm that governs which cards end up in your hand and which ones end up in the hands of your opponents?
Yes. They could.
Fraud in online gaming has been a growing phenomenon since the start of online poker rooms.
One way sites address it and bring trust into space is by showing players that their games are "provably fair."
In online gambling, "provably fair" describes an algorithm that can be analyzed and verified for fairness on the service operator's part. These algorithms are often used in the operation of an online casino.
In a provably fair gambling system, a player places bets on games offered by the service operator. The service operator will publish a method for verifying each transaction in the game.
This is usually done using open-source algorithms for random seed generation, hashing, and random number generator.
Once a game has been played, the player can use these algorithms to test the game's response to his in-game decisions and evaluate the outcome by only using the published algorithms, the seeds, hashes, and the events which transpired during the game."
You can find more info on NVG poker forums or with a simple google search if you want to dig deeper into the topic.
When you're wondering what the best poker rooms are — with and without cryptocurrencies — make sure you find ones that are provably fair and let you verify these provably fair results.
The Best Poker Rooms – Allow Fast Cryptocurrency Withdrawals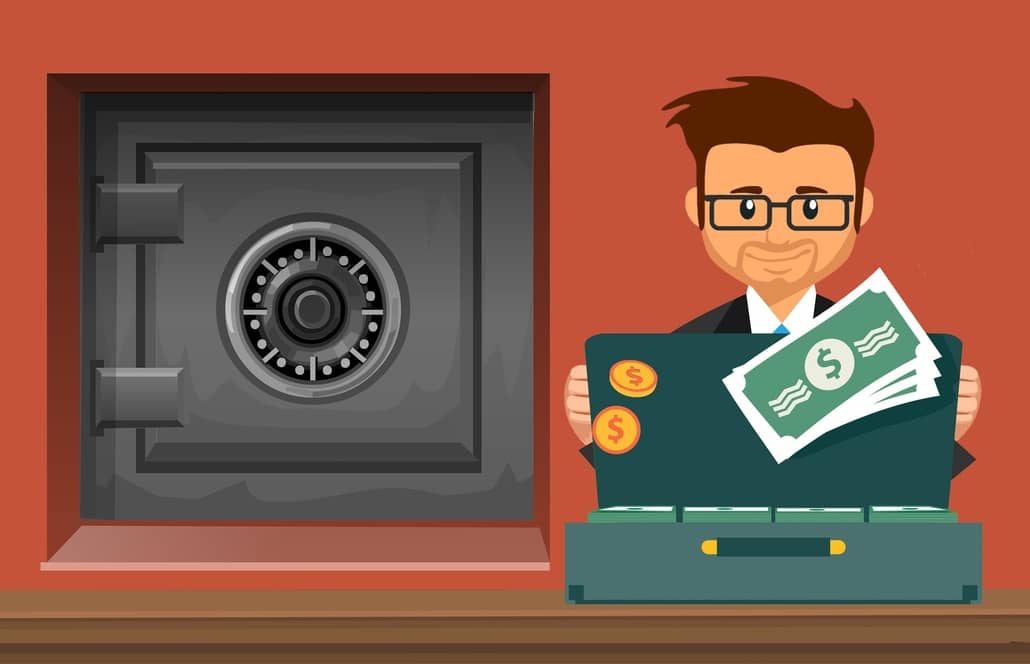 There is one downside to playing poker with cryptocurrencies: your funds are volatile.
If you win big at an online poker tournament and don't cash out immediately — and the price of bitcoin or other cryptocurrencies sinks — then your winnings could disappear rather quickly.
This would be an unfortunate turn of events, to say the least!
Of course, you could win big, and then the price of crypto could skyrocket — doubling your winnings or more.
Either way, if you want to play it safe and hold onto your winnings, you should check the withdrawal policies of these poker rooms.
Some poker rooms impose limits that can restrict you far too much. You might have a maximum weekly withdrawal that would leave your winnings or funds stuck on the site for months.
This is especially true if you play anonymously — since anonymous accounts sometimes have harder restrictions and limits than verified accounts.
The Best Poker Rooms – Have a Good Community
What's the point of playing poker? You might say winning money, and that's true, but it's also to burn some time with fellow poker enthusiasts.
Finding sites with good communities isn't too difficult. But some of the best poker rooms accepting cryptocurrencies might be so new that they don't have large or strong communities built up yet.
You could take it upon yourself to be part of these sites and communities as they grow and develop. Then, perhaps, after several months or more, you'll become one of their "OGs" — Original Gangsters. One of the fancy poker sayings that are always fun to use.
Otherwise, look for sites with good communities of people to play with, discuss Poker strategies and issues, and other types of experiences.
In the end, the best poker rooms for cryptocurrencies are still being developed.
Cryptocurrencies themselves are a relatively new phenomenon, but their integration is fast-paced and full of innovations that make your experience more enjoyable and more profitable.
In most of them, you will be able to use some software like Poker Tracker 4 or others, so your experience might not be all that different after all.
So keep up with the news and integrate yourself into a good poker room soon. That way, you'll be part of the journey not only as online poker develops but also as cryptocurrencies flourish.
Latest posts by Ivan Potocki
(see all)