How Has The Online Casino Landscape Changed in Romania?

Within the last decade, the online casino market in Romania has changed immensely. New gambling laws, a surge in gambling, new technological developments, and much more have resulted in a new wave of online gambling, potentially affecting other markets. If foreign players become aware of the Romanian online casinos, they may drift towards those casinos instead of the national ones.
Gambling in Romania
Before diving into the gambling landscape, explaining how gambling is perceived in Romania is essential. The legislative framework defines it as a "public offer by the organizer of a potential win."
The player must pay a fee to participate, and potential winnings are then decided after random selection of the results. Furthermore, the law defines online gambling as any game that falls under the gambling criteria and is carried out on the internet or a mobile phone.
Therefore, online gambling is legal in Romania, but the different types require different rules. The legislation identifies the different types of games: poker, sports betting, casino games, slot machine games, bingo, lottery, and keno.
Poker also falls under casino games, which is why it is possible to come across an online casino that offers both table games and online poker. Check out https://cazinoro.com/ for more information on the specific games Romanian casinos provide.
The Gambling Laws
The attitude and legislative framework towards gambling in Romania has been established in recent decades. This is why several bodies control casinos: the Gambling Commission, the Ministry of Finance, and the National Gambling Office, also known as the ONJN.
The National Gambling Office is the leading authority for regulating gambling. It supervises gambling activities and ensures the correct application for legal provisions like licenses.
Before 2015, when the online gambling market was established in Romania, Romanians could play at almost every online casino outside the country without paying fees, which could seem like an advantage.
However, players couldn't solve any potential problems with bookmakers, as the sites weren't regulated by Romanian law. But with the new regulations, there are stricter standards for online operators and better protection for players.
Taxation and Licenses
To operate a legal online casino in Romania, it requires a license. For operators, it will take two to four weeks to get authorized, and the casinos are then granted a license for ten years. There are two different licenses, depending on the type of casino; however, those on a blocklist won't be eligible for authorization.
This list is available on the gaming authorities' website. In short, players wishing to play on a safe and legal site should opt for a casino with a license.
Since 2022, the gambling sector has been hit with increased taxes. Now, there is a 5% advertising tax and an increase in annual taxes, where operators must pay up to 312,000 euros in yearly taxes.
For sports bettors, winnings up to 10,000 lei will be taxed at 3 percent of the amount, according to the ONJN. For prize winnings over 490,000 lei, equivalent to 100,000 euros, players will be taxed 25%.
Who Can Play At The Online Casino?
Gamblers have to be above 18 to access the games. This applies to all online casino, poker, and sports betting content. Besides that, gamblers from all over Romania are eligible to play at online casinos as long as they aren't banned from the casino. Therefore, online casinos allow Romanian citizens to play as well as international gamblers.
There are different rules depending on the country. Some international casinos won't let foreign players, including Romanians, play at their casinos.
However, foreign gamblers can get access to Romanian casinos as long as their own country allows for playing internationally. By checking the rules of one's own country or visiting the casino site in question, the gambler can know whether they are eligible to play.
What The Online Casinos Offer
The possibilities are endless if foreign players are allowed to play at online casinos in Romania. There are online casinos where gamblers can play for free or real money. Because they are regulated, the casinos are safe and legal and allow for much entertainment.
Most online casinos offer welcome bonuses, where players get free spins right when they've created a new account on the website. Some of the casino games are even themed, which gives the player experience a new dimension.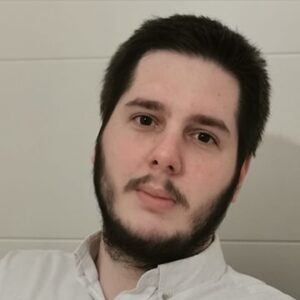 Latest posts by Alex Zlatanovic
(see all)