Video poker: Top 5 Tips On How To Get The Best Experience In The Game
At first glance, video poker could look just like any other slot game, but it actually has some logic behind it since you are the one making decisions.
If you know the strategy, video poker is one of the best games for you since the casino's edge becomes very small.
Learn video poker strategy
Unlike other slot games where you are just clicking buttons and staring at the screen, video poker gives you a chance to make the decisions and choose which hands to discard. You will be playing 5-card draw poker on the machine.
It is evident that by learning correct mathematical plays, you can increase your chance at success.
The rules are quite simple on its own, and the hands flow as follows:
You are dealt five cards
You choose which hands to hold and which do dismiss
You get new cards and are paid based on poker hand rankings and the payout table
So math comes into play here, and knowing when to hold your pair instead of trying to hit the straight or wise versus is something that will help you a lot. So spend some time learning math.
On top of that, different video poker variations offer slightly different rules, so it always makes sense to know it beforehand.
For example, if you are playing Deuces Wild, where "2" can be counted as any card and is basically a Joker, you can discard it without knowing what it means.
The same can be said about other games as well, so knowing the rules and math before sitting down to play is a wise option.
Always bet maximum in video poker
Before the hand even starts, you have to decide how many coins you want to bet on this hand ranging from 1 to 5, and that will be counted as your multiplier.
Many players overlook the importance of betting maximum coins and leaves some money on the table.
In most video poker games, betting 5 coins gives you a chance to win a jackpot with a higher multiplier when hitting a royal flush. You can see how it looks at this table.
While you will not be hitting that hand very often, the times when you do hit the best possible holding, you will get 4000 coins instead of just 1250 (which would be without the extra multiplier).
In the long run, this creates a massive difference to your expectations, and you should always choose this option when playing.
Take advantage of bonuses
To make things even better, you can take advantage of bonuses when playing video poker, both live and online.
A casino that is running an exclusive promotion and offers additional bonuses can help you turn things around in your favor.
If you follow the previous tip and learn sound video poker strategy, a healthy bonus can give you a chance not just to reduce the house edge but even to become a winning player in this game.
Obviously, this is not something that will be easily sustainable in the long run, but if you have a chance to get a massive bonus and know the strategy very well, just give it a try.
Take your time in video poker
One of the biggest mistakes in video poker is rushing when playing, so always take enough time to make a sound decision.
Video poker is not your standard slot game where you can blindly and quickly click the buttons. This is a game where you are making decisions, so rushing can cost you a lot.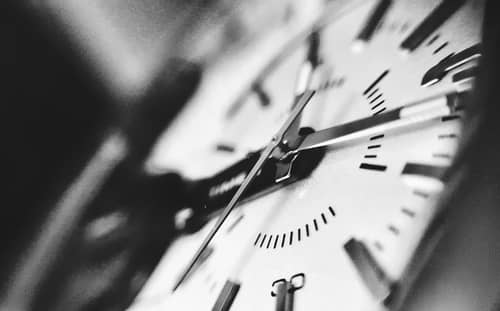 Always take some time to make sure you know which cards to keep and which to discard.
While some players can play up to 600 hands per hour, it does not make much sense to rush things up. Instead of that, getting between 200 and 300 games while playing a solid strategy could be a much better option.
Since there are no benefits of playing fast, taking enough time to evaluate your options is a sound strategy nevertheless.
Manage your money
Last but not least, you should always be aware of your bankroll.
You should not be playing any casino games with the money that you are not ready to lose, so having a separate fund for playing is a great idea.
On top of that, you should not wager a big part of your bankroll on one play or even one evening. Setting a budget that you want to invest in playing for each day is a wise option and will help you prevent massive losing sessions, as well as keep your emotions at check.
Video poker can be a fun part-time activity, and if you want to have even more fun when playing online, make sure to learn the solid video poker strategy and follow these tips.
Latest posts by Ivan Potocki
(see all)