Best Poker Players of All Time – Are You Ready To See This?
Player images from pokernews.com and cardplayer.com
Over the past decades, many poker players have made a mark in the game.
Some of them have helped revolutionize how we look at the game today, and others influenced the industry simply due to their careers' longevity and intimidating poker presence at the felt table.
Nevertheless, they all earned enormous amounts of money during their prolific careers.
I would not be surprised to see poker movies featuring some of these names, so here are the top ten most successful and best poker players of all time:
Jason Koon – $31,101,729
As it happens for many successful poker pros, Jason Koon landed into the poker world entirely by accident. He first started playing poker in 2006, while he was studying business administration and finance.
While recovering from an injury, his roommate taught him how to play online Texas Hold'em.
Fast-forward to 2009, Jason landed his first big win, when he won a tournament in the Spring Championship of Poker, earning over $300,000 for this achievement.
A few months later, he signed up for his first WSOP tournament, cashing twice at the event. From that point on, he was on a stable upwards path to establishing himself as one of the world's best players.
Jason Koon isn't a stranger when it comes to multi-million wins.
During his career, he has had eight total wins of at least $1 million or more. His biggest success came in 2018, when he won the Triton Super High Roller Series in Montenegro, earning over $3.5 million in the process.
Although he still doesn't have any bracelets or significant titles in his possession, Jason Koon has already managed to crack the top 10 list of all-time top poker earners, with winnings surpassing $31 million and growing by the month.
Phil Ivey – $31,377,928
Known as the "Tiger Woods of Poker," Phil Ivey might be ranked at the ninth place of the all-time poker earners, but his reputation far supersedes his earnings.
His contemporaries considered him to be one of the best all-around poker players to ever sit at the felt table.
Ivey first began playing professional poker in his teenage years. He managed to do so by obtaining a fake ID card to play in Atlantic City casinos.
At the age of just 23, he won his first World Series of Poker bracelet, at the same time becoming the first person to defeat Amarillo Slim heads-up at a WSOP final table.
His most significant career accomplishments include winning three bracelets at the 2002 WSOP tournaments, tying with only three other players for most wins in a year.
With 59 money finishes, 31 finals tables, and ten bracelets in the World Series of Poker, Ivey was elected into the Poker Hall of Fame in 2017.
Ivey's involvement in the poker world spans much deeper than just being a super-successful poker player. In 2014, he opened his poker training site, called "Ivy League," where he shared many poker tips with the community.
He's also worked as a strategic advisor for a cryptocurrency-based online poker company called Virtue Poker.
His involvement in the entertainment industry spans many different directions. Ivey is also an avid gamer, bettor, and sports fan. He even participated in the inaugural World Series of Golf, where he finished in fourth place in the final tournament group.
Aside from being one of the best poker players of all time, Ivey is known for being a very charitable donor.
He has created "The Ivey Foundation" to help children in underprivileged areas succeed in life. He also participates in donating 1% of his winnings from every tournament to support the Bad Beat on Cancer organization.
Fedor Holz – $32,556,379
One of only two European poker players on the top ten poker earnings list, Fedor Holz is by far the most successful German poker player of all time.
While only 27 years old, Fedor is already the eighth top poker earner of all time.
He managed to climb up the ranks quickly in just a few years after starting, mainly thanks to his excellent skills and success in high roller tournaments.
Fedor's most successful year came in 2016, during which he recorded several notable results in the biggest poker tournaments around the globe. He won the 47th WSOP, the 2016 EPT, and the 2016 WPT.
All of these wins have contributed to Fedor having one of the most successful poker years in the game's history and surmounted for total yearly earnings of just over $16 million.
Aside from these wins, his most prominent career earning came at the 2018 WSOP in Las Vegas, when he finished second in the Big One for One Drop event, winning exactly $6 million for this achievement.
Fedor has recorded outstanding results on all poker fronts during his relatively short but very prosperous poker career. He has two WSOP bracelets and three titles each in the World Poker Tour and the European Poker Tour.
Fedor tries to keep his private life to himself and isn't as outgoing or pne to the NVG poker community as some of his biggest rivals.
He's known for being a frequent traveler and has visited dozens of countries so far, some while playing poker, some in his free time.
Besides this, he also enjoys spending his free time playing video games such as PUBG and Overwatch. He even has his own channel on Twitch, called CrownUpGuy, where he occasionally streams to raise money for nonprofit organizations.
David Peters – $33,737,541
Born in 1987, David Peters started playing poker professionally in 2006, when he was 19 years old.
Ever since, he's seen success in almost every major tournament he's participated in over the years.
Although he didn't wait long for his first big win, David didn't manage to win a WSOP bracelet for the first ten years of his career until winning one in the 2016 WSOP $1,500 No-limit Hold'em event.
His second WSOP bracelet came in 2020, during the special World Series of Poker tournament organized during the Covid-19 pandemic.
In total, he has an impressive 54 money finishes in WSOP events.
Looking at profits alone, David Peters has been one of the most consistent performers in the past five years, earning at least a couple of million dollars each year between 2015 and 2019, before the pandemic ended his earnings streak.
David Peters is known as a tough but reticent poker player. He doesn't trash talk, isn't very outgoing, and most of the time wears headphones when participating in tournaments. Quite the opposite of the likes of Dan Bilzerian, if you ask me.
His poker persona stems from his real life, as he's not a very public person and keeps his private life to himself.
He's seen most of his success playing No-limit Hold'em poker, which was one of the first games that drew him into the world of poker initially. Firmly standing in the seventh position on the all-time money earnings list, David Peters has already established himself as one of the game's best high rollers.
Stephen Chidwick – $34,770,373
The most successful and best poker player to come from Europe, Stephen Chidwick is equally prolific in online and live poker tournaments.
He began playing poker tournaments in 2008, using aliases "stevie444" and "TylersDad64".
Known as an above-average poker player for the first ten years of his career, Chidwick exploded in form and rose to a world-class level in 2018.
From 2008 to 2017, he won a little less than $10 million, a feat he'll surpass in two consecutive years.
Chidwick shocked everyone with his massive rise in 2018, winning over $10 in that year alone. But the best was yet to come.
In 2019, Chidwick garnered a staggering $13 million in winnings, alongside his first-ever WSOP title at the 50th World Series of Poker in Las Vegas.
However, his career's biggest win came only a few weeks after this title, when Chadwick participated in the Triton Poker Super High Roller Series in London. He finished fourth and went home with over $5.3 million.
2019 didn't only mark his most significant year in poker, but a year in which we also saw one of the strangest moves in recent poker history.
On the river, Chadwick bluffed a 590,000-chip bet but left 5,000 chips behind. To this, Sam Greenwood moved all-in, and Chadwick folded immediately. Seeing that this occurred at the very high 15,000/30,000 blind level, Chadwick left himself with only 1/6th of a big blind. Talk about pot committed, right?
Although 2020 put the brakes on his excellent run, Chidwick is still at the top of the game, and it's exciting to see just how high he'll manage to climb on the list before retiring from the game.
Dan Smith – $36,742,718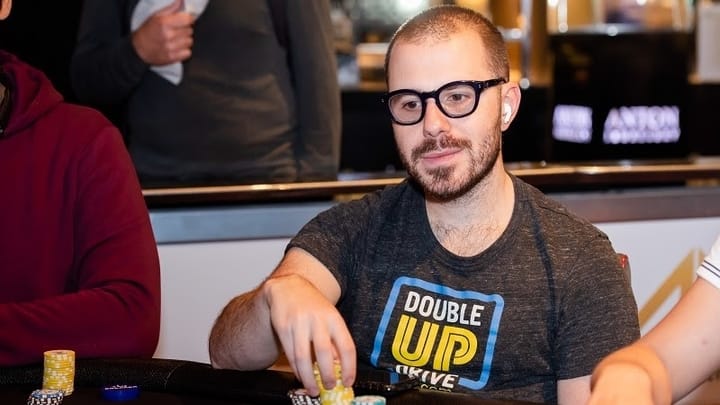 Dan Smith was a promising chess prospect, having started his career at only six years of age. He was so good at the game that he aimed for a chess scholarship to the University of Maryland.
Fortunately for his bank account, he grew tired of chess and focused on poker.
In 2007, when he turned 18 years, he decided to quit school and pursue his professional poker career. His first significant win didn't come long after.
In 2008, he already won over $130,000, and by 2012 he was already finishing the year as one of the biggest winners in the industry.
Although already a bona fide poker superstar by 2019, Dan Smith made a name for himself as one of the top high-rollers in the game during that year.
He finished 3rd in the 2019 Triton Poker Super High Roller Series, behind Aaron Shu Nu Zang and the all-time earnings leader, Bryn Kenney. This achievement earned Smith over $8.7 million.
Despite never having won a WSOP bracelet, Dan Smith has climbed to the fifth-highest place of all-time poker earners. This is because he has been one of the most consistent poker players in the game, with over 120 cashes during his profitable poker career, 39 of which came in WSOP tournaments alone.
Dan Smith has seen great success in the two other renowned poker competitions, capturing one title each in the World Poker Tour and the European Poker Tour, with 5 and 6 cashes, respectively.
He's also won quite a few tournaments playing online, raking in over $3 million under the name Danny98765.
Erik Seidel – $37,748,126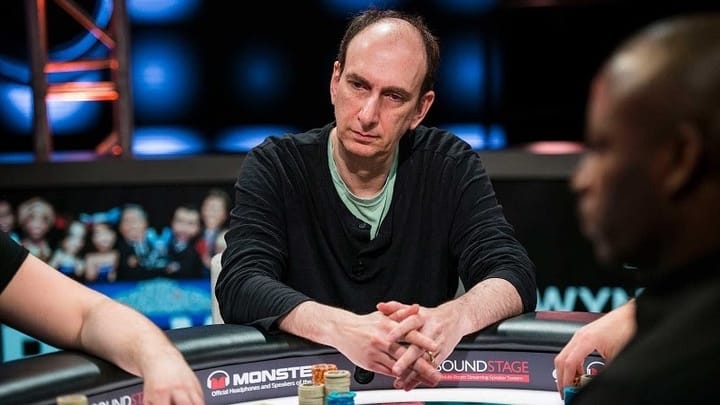 Erik Seidel had a unique and very interesting career path. From a professional backgammon player in his youth, he became a trader on the US stock market, after which he moved on to play poker for a living.
He was also a part of the famous group of poker players from the former Mayfair Club in NYC, which included poker greats such as Stu Ungar, Mickey Appleman, and Jay Heimowitz, among many others.
Seidel had maintained a relatively low profile career and is mostly remembered in the public light for his 1988 WSOP unfortunate finish when he lost the bracelet facing Johnny Chan heads up the tournament's main event.
This famous duel between the two is even featured in the Matt Damon-Edward Norton poker-themed movie Rounders.
Even though the 1988 WSOP loss to Johnny Chan was a tough blow for him, Seidel managed to win his first WSOP bracelet four years later, in 1992.
After breaking the ice in 1992, Seidel went on to win seven more bracelets over the next fifteen years. With eight WSOP bracelets so far, he's ranked sixth all-time in this category.
He's been one of the best poker players in the world for over two decades and has had three years of profits of $5 million or better in 2011, 2015, and 2016.
With a total of 101 WSOP cashes, he is second on the all-time list in this statistic.
Seidel has also seen great success and lucrative earnings in the two other major poker competitions. He has one title each in the World Poker Tour and the European Poker Tour.
But, statistics and records aside, Eric Seidel's long presence in the industry and the excellent form he's maintained for decades deservedly put him this high in the rankings when considering the top poker players of all time.
Daniel Negreanu – $42,053,307
No top poker player list would be complete without including probably the best-known poker player of all-time, Daniel Negreanu.
Negreanu is one of the most influential and certainly one of the top poker players to ever sit at the felt table.
He's been playing poker professionally for the better part of the past three decades, and his interest in the game doesn't seem to be dropping as time goes by.
Known for his very outgoing and confident persona at the poker table, Negreanu is always friendly and talkative with his opponents, even when there are several million dollars on the line.
He's particularly popular in the online world. Some of his best poker hands have been watched millions of times on YouTube, becoming poker literature for every fan of the game.
Negreanu's WSOP stats are simply out of this world. With 148 money finishes, 45 final tables, and six bracelets, he holds a special place inf the World Series of Poker's history.
He's the only player in poker's history to win the WSOP Player of the Year award twice, in 2004 and 2013.
To add to this success, he also has two World Poker Tour titles and nine final tables. However, the European Poker Tour title has managed to elude him throughout the years, as the best he's done in this competition is reach the final table five times.
He's also maintained a very active TV personality and participated in nearly every significant poker TV show over the years.
He's also tested his writing skills and published a book called "Hold'em Wisdom for All Players" back in 2008, which has since become a must-read for every poker fan.
Justin Bonomo – $49,128,107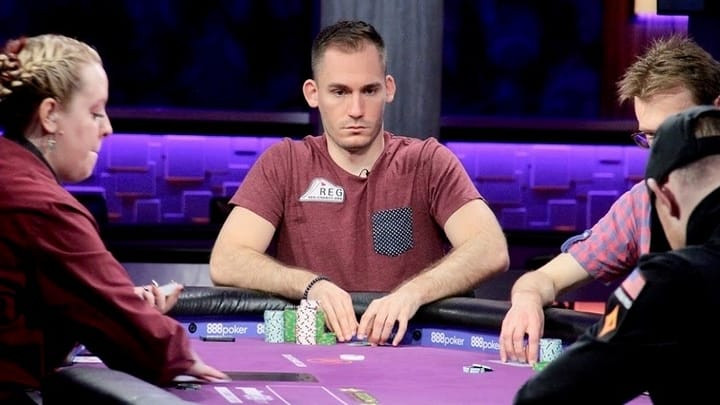 Locked firmly in second place in all-time poker earnings, Justin Bonomo is a regular face on the high roller circuit.
Known for his great judgment and calm demeanor, he's collected some impressive wins over the years.
Most of these have come from limit No-limit Hold'em events. His most considerable success comes from taking 1st palace in the 49th WSOP tournament, for which he won a cool $10 million.
Aside from the 2018 WSOP bracelet that brought him his most significant earnings to date, Bonomo has two more WSOP trophies.
He's also played in a total of four tables combined on the World Poker Tour and the European Poker Tour, but as of yet, he hasn't managed to win either of the two.
Justin Bonomo has built-up quite a controversial personality, both at and away from the felt table. While not close to the likes of Mike Postle poker scandal, he's been involved in several controversies, with the most notable one resulting in a ban from partypoker for exploiting a bug in the site's platform to create multiple accounts at once.
He's also had great animosity with another significant online poker platform, PokerStars. Claiming the platform stole money by failing to provide him with his earned rewards, he refused to take a picture for the site.
After some persuasion from people in his circles, he decided to follow through with the agreement to not get into legal issues. However, staying true to himself, Bonomo didn't let it slide so easily, making the session very challenging for the photographer. This resulted in his now-iconic PokerStars photograph: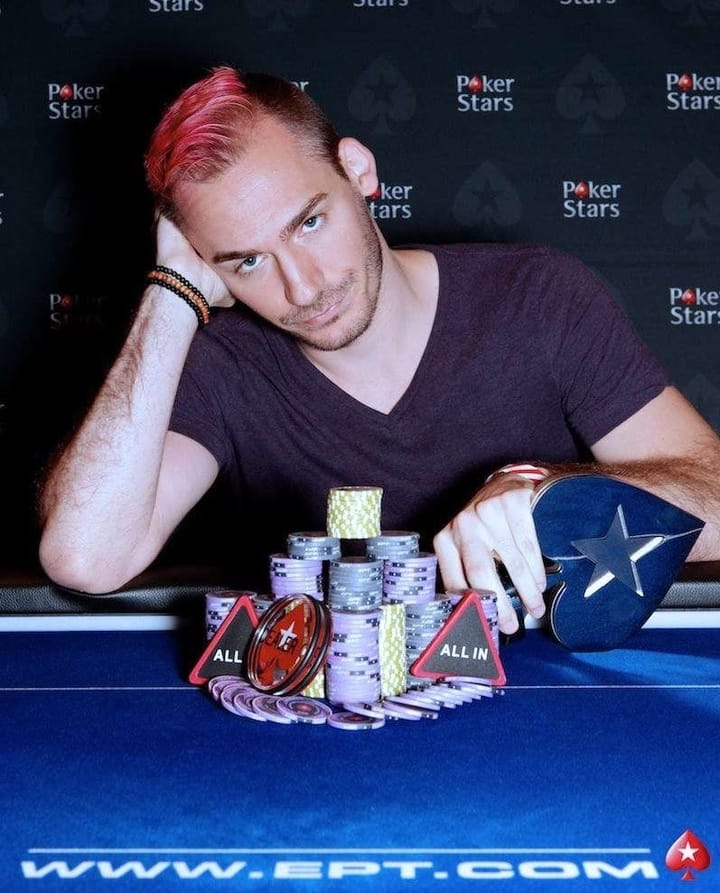 Bonomo was also the number one-ranked poker player in total earnings for a short time before Bryn Kenney passed him in August 2019.
He is the 2018 Global Poker Awards winner. He's lived in the famous Las Vegas Panorama Towers for years before settling down in Vancouver, Canada.
Bryn Kenney – $56,403,506
Since his early childhood days, Bryn Kenney was always interested in card and strategy games. Even before reaching his early teen years, he was a proficient Magic: The Gathering player.
What's particularly interesting is that his rivalry with Justin Bonomo spans for much longer than their poker careers, as the two know each other from playing Magic tournaments.
Bryn got into poker in his early teen years and started playing it online before turning 18 years of age.
He managed to secretly open an account under his mother's name, which he still keeps and occasionally plays under.
After a few years of learning and perfecting his game, he was already a seasoned poker player by 2007, the same year he entered his first live poker tournament.
Over the years, Bryn's continual successes led him to achieve the number one position on the all-time poker earnings list in August 2019, topping the second-placed Bonomo for over $7 million in total earnings.
Aside from being the top earner, Bryn also holds the record for winning the largest single payout in poker tournament history.
What's even more amusing is that he earned this payout even though he finished 2nd in the tournament, behind Aaron Zang. However, due to the pre-agreed prize splitting deals, Zang won $16.7 million for his win, and Kenney took home $20.5 million for coming in 2nd place.
While he might not be the most exciting or controversial players in the game, it's clear that he's unquestionably a winner.
Regardless of playing online or in a live high roller event, he never fails to deliver under pressure. Most importantly of all, he's still only 33 years old, so there's no telling how much he'll still achieve in an already astonishing poker career.
Other Notable Names
When discussing the top names that have marked this exciting game through its history, total career earnings are certainly among the most important factors to consider.
That said, many successful poker players have made a major impact on the poker scene in the last few decades but haven't managed to break through the top 10 list.
Even before all of the tools like Poker Tracker 4 were available to everyone to learn, these guys were crushing the tables.
Some players have made a mark on this game simply due to the longevity of their career, unusual poker records, or cult popularity among the hardcore poker community.
Based on these criteria, here are some more notable names that deserve an honorable mention for their poker achievements.
Doyle Brunson
On June 11, 2018, Doyle Brunson announced that he would be retiring from the game that helped him make a living.
This wouldn't be such a noteworthy date if you didn't know that Brunson was close to his 85th birthday when he announced this and played poker professionally for over 50 years by that point.
He is the first of only six players to win both the WSOP Main Event and a World Poker Tour Title.
In total, Brunson amassed 37 money finishes, 26 final tables, and an impressive ten bracelets in the World Series of Poker. In 2006, the prominent Bluff Magazine named him the most influential force in the world of poker.
Nicknamed "Texas Dolly," he was the first player to win $1 million in live poker tournaments.
He finished his career with total live earnings of over $6.1 million. Money-wise, his biggest career win came at the 2004 Legends of Poker event in Los Angeles. By finishing first in the tournament, he took home close to $1.2 million.
Antonio Esfandiari
Before becoming a poker player, Antonio Esfandiari was a professional magician. At one of his performances, he was invited to play Texas Hold'em, after which he fell in love with the game he's been playing ever since.
When he entered the poker world, Antonio garnered the nickname "The Magician" thanks to his elaborate and impressive chip tricks.
His exciting personality greatly contributed to his popularity in the poker world, leading to many television appearances.
He co-starred in the popular TV show "I Bet You" with Phil Laak. He also appeared in the TV show "Entourage" and the movie "Freelancers," starring Robert De Niro and 50 Cent.
In 2014, he again worked with fellow poker player Phil Laak on "Underground Poker," which aired on the Discovery Channel.
With total career winnings of over $27 million, Esfandiari's most impressive win came during the 43rd World Series of Poker Tournament in 2012.
By finishing first in the Big One for One Drop event, he won an astonishing $18 million, a record-high win at the time. He holds three WSOP bracelets, as well as two titles in the World Poker Tour.
Phil Hellmuth
Nicknamed the Poker Brat, Phil Hellmut undoubtedly lives up to this creative moniker.
Widely regarded as one of the best poker players of the past decade, Phil didn't earn this nickname thanks to his winnings, but mainly because of his controversial behavior when losing with big hands like pocket aces and often insulting other players, especially in tough losses.
So much so that there's even a dedicated PokerStars compilation of Phil flipping out in bad situations:
He won his first World Series of Poker event in 1989, aged just 24. During his illustrious career, he collected a total of fifteen WSOP bracelets.
His record as the youngest stood unbroken for nearly two decades. Despite enjoying great success in WSOP, Phil never managed to claim a title on the World Poker Tour, stopping at five finals tables and a total of sixteen money finishes.
However, with every success and failure that has marked Phil's career, you have to tip the hat to him at the end of the day.
With over $24 million in career earnings, he has earned his place as one of the world's most influential and best poker players. He also holds the record for most WSOP cashes and most WSOP finals tables.
Doug Polk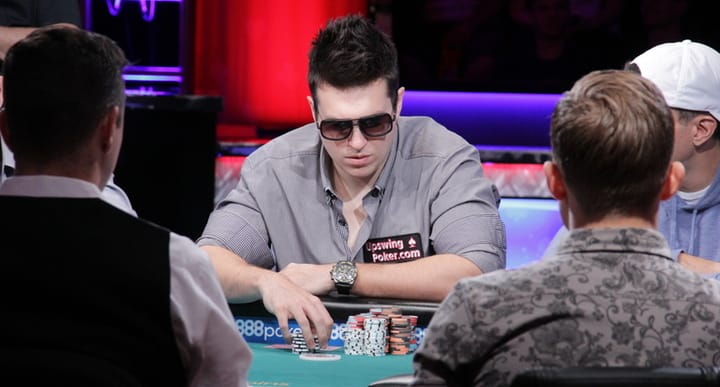 When Phil Hellmuth was winning his first World Series of Poker bracelet, Doug Polk was less than a year old. And, just like Phil Helmuth, Doug Polk was a well-known poker WSOP champion in his mid-twenties.
Today, at 32, Doug has five final tables under his belt, with three bracelets to go with it. With total career winnings surpassing $9.4 million, he's widely recognized as the best No-Limit Hold'em Heads-Up poker player in the world.
Polk started playing poker in college and eventually decided to swap the prospect of higher education for the opportunity to pursue poker as a full-time gig.
He started playing on $0.01/$0.02 stakes on PokerStars, and after claiming the $20 deposit, turned that money into $10,000.
His single most profitable win came at the 48th WSOP tournament in 2017, when he won a cool $3.6 million in the High Roller for One Drop event.
He is also known for launching Upswing poker, probably the best poker training site in the world.
He retired from the game in 2018 but returned in 2020 when he announced a high-stakes no-limit grudge match against Daniel Negreanu.
Tom Dwan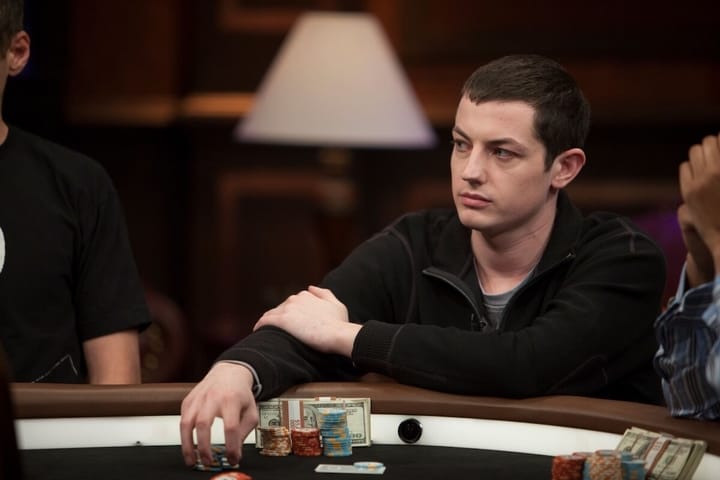 Born in the US but currently residing in Macau, Tom Dwan is undoubtedly one of the most interesting and prolific players on today's poker scene. Starting as an online poker player with his first bankroll of just $50, Tom Dwan built up a reputation as an excellent bluffer and a formidable high stakes opponent.
Speaking of the former, he made one of the best-known bluffs in television history when he tricked Sammy George in the final round of the 2009 Full Tilt Poker on Sky Sports.
Tom Dwan won a number of high-profile competitions over the years. His most notable win came in 2011 when he took first place and $300,000 in the PAD Session VII in Las Vegas.
However, Tom's most significant success didn't come from winning a tournament but finishing in 5th place in the Triton Poker Super High Roller Series in London, for which he won over $624,000 alone. His career total stands at a little over $4 million, but he was always more of a cash game player, so who knows how much he actually won.