Top 5 Mistakes to Avoid In Slots Games to Win More Often
Slot games are arguably the simplest casino games you can enjoy as a casual or novice gambler.
You can jump right into any slot game after a few minutes of observing how it works and play it without any issues.
But, although this can provide you with an advantageous experience, it's always best to do some reading up before playing, even for a simple game like a casino slot.
Doing so will help you avoid unnecessary and costly errors and have a more successful time playing these entertaining and exciting games. To help you with this, we want to highlight the top five mistakes you should avoid when playing slot games.
1.  Not Understanding the Slot You're Playing
The main reason why slots are so easy to play is that you don't have that many betting options at your disposal.
You just set the amount you want to bet, press the spin button, and watch the machine do its thing. Any outcome after that is purely a result of luck or the lack of it.
Still, even in such a straightforward game, there are many things you can learn. All slots (or pokies, as they're known in Australia) come with a small help file or a short guide covering all of the game's features.
Make sure to always read it, as doing so will allow you to get familiar with all of the winning combinations, bonus features, and potential jackpots.
2.  Not Reading Slot Bonus Terms and Conditions
A significant benefit of playing online slots is that you can claim all sorts of rewarding bonuses and prizes.
That said, many slots players who do take advantage of these bonuses often overlook the importance of thoroughly reading the bonus terms and conditions.
All slot promotions, be they free spins or free betting money, come with specific terms and conditions. Be sure to check all of the stipulations before claiming the offer, as this will allow you to avoid any problems down the line.
3.  Sticking With Only One Type of Slot
The online gambling world of slots offers you thousands of games to choose from. It doesn't matter the type of slot game you prefer, the themes you enjoy the most, or the betting limits you're most comfortable with.
You can always find a multitude of options according to your preferences.
From different and unique gameplay elements to fantastic bonuses, each slot has its features that are worth trying out.
If you're a beginner player, the only way to find out if more basic slots or more complex progressive ones are for you is to try out both types in as many variations as you can find.
Also, by switching between games often, you'll avoid playing the wrong games for long periods and unnecessarily losing money. Take advantage of the opportunity and explore as many slot games as you can, especially when playing online.
Moreover, online slots are even more favorable for this type of playing. This is because you can almost always try out the game for free for as long as you wish before putting any real money into it.
4.  Not Having a Bankroll Management Plan
Bankroll management strategies are certainly nothing to write home about, but they are a big factor if you want to consistently be profitable when playing slots.
In this regard, failing to set up a proper bankroll management plan is undoubtedly one of the top five mistakes you want to avoid when playing slots.
It's always a good idea to have pre-set limits you'll stick with no matter what.
If you don't have a big budget, look for online casinos with low minimum deposit limits, and you can even test $1 deposit casinos and have a good idea of how all of the games work there.
This will help you avoid betting more than you can afford and keep your gambling sessions in check.
5. Not Knowing When to Quit
This is one of the most common, and unfortunately, most costly mistakes slot players and many gamblers, in general, tend to make.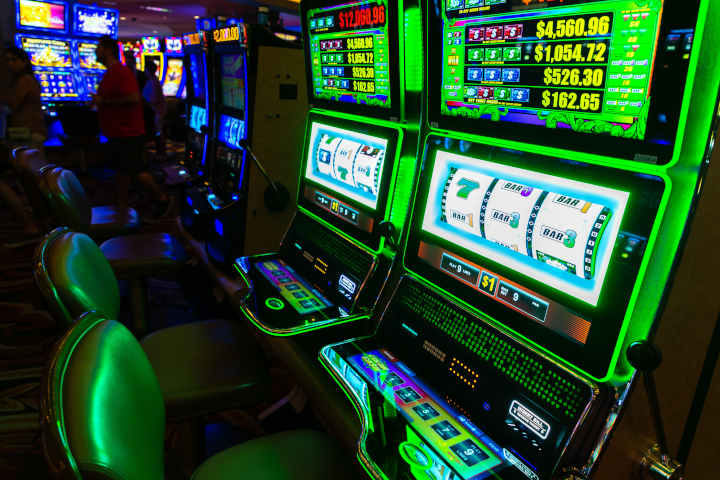 No matter how effectively you've avoided the four pitfalls we've discussed above, if you fail to evade this one, you'll always finish your gambling experience on a sour note.
Regardless of how much you're winning or losing, the key thing to know when you're playing slots is when to walk away.
This can be challenging to do in the heat of the moment. If you've just hit a big win, your adrenaline is likely pumping, and you want to go further and win even more.
In the same vein, if you've had a bad session, you want to keep pushing, as any next spin could be the turn-around point you're looking for.
The harsh truth is that it won't be. You'll just end up losing more money. So, whether you're on a winning roll or in a slump, never let your emotions guide your decisions.