How Old Do You Have to Be to Gamble in the US & Go to a Casino?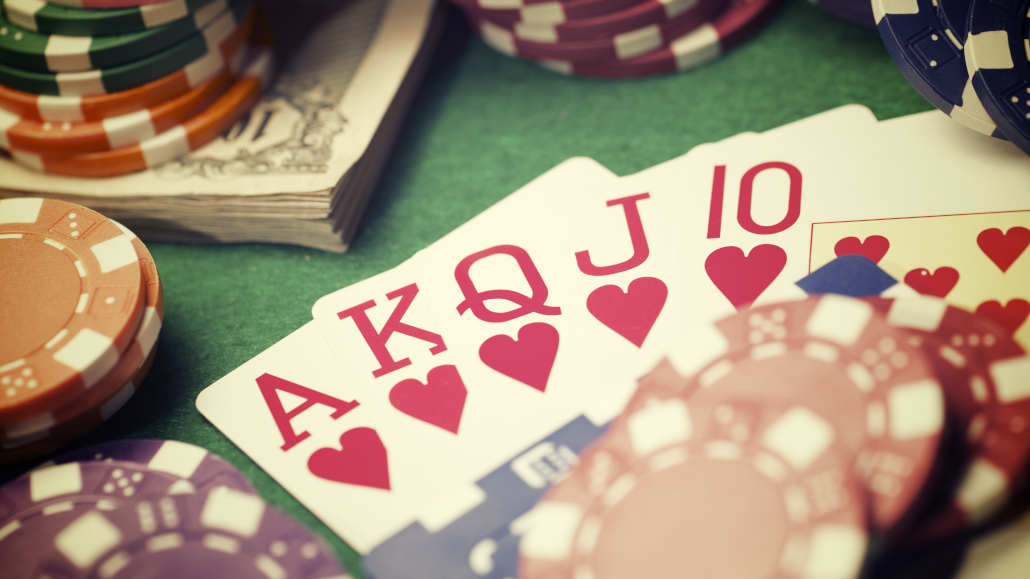 Gambling is one of the most entertaining pastimes in the world, but it's also one that's restricted and available only to adults in a similar way that alcohol is.
However, the actual gambling age differs quite a bit from one place to another, with some countries or provinces allowing people to gamble younger than others.
If you are curious about the USA gambling age, you have come to the right place. I am going to explain exactly how it works and how old you need to be to gamble across America.
Keep reading and find out how old do you have to be to gamble in the States and which casinos will take your action at which age.
How Old Do You Have to Be to Gamble in the US?
The answer to this question is quite simple, and it is dictated by US federal laws, which indicate that only persons over the age of 21 can legally engage in gambling activities.
However, quite a few casinos in the US are found on tribal land, and tribes get to set their own laws and limitations.
By tribal laws, the gambling age is usually reduced to 18 years of age, the same age at which people in much of the rest of the world can gamble, buy alcohol and tobacco, and more.
The world's gambling capital, Las Vegas, is one of the places where the USA gambling age of 21 is enforced in each casino. Thus, it's not worth going to Sin City to gamble if you are not at least 21.
On the other hand, many other states like Idaho, Montana, or Oklahoma, offer legal gambling opportunities for people who are 18 or older in their tribal casinos.
More recently, sports betting has also spread across the country following the Supreme Court's decision to repeal the controversial PASPA law. States are now allowed to regulate sports betting on a local level.
Many states have already legalized sports betting within their borders, and in quite a few, you can now bet on sports at the age of 18, while Delaware stands out with a sports gambling age of 17.
While states like Minnesota and Oklahoma allow 18-year-olds to engage in all gambling activities, Tennessee remains the only state in which legal gambling options don't exist, regardless of your age.
While there are some differences in the USA gambling age in different states, the one thing you can know for sure is that you are welcome to engage in any legal gambling anywhere in the country once you reach the age of 21.
Since 21 is considered the age of adulthood nationwide, there are no further restrictions for anyone looking to gamble once they have reached that age.
Why Is the USA Gambling Age 21?
In many parts of the world, the legal gambling age is 18. This is the same age at which people are allowed to purchase alcohol and other controlled substances.
However, a person is only considered an adult in the USA at the age of 21, which includes buying alcohol, entering bars, and gambling.
Since people under 21 are not legally considered fully adults, their parents are obligated to take care of them and are also liable for any debts they may incur.
With that in mind, legislators on the federal and most state levels agreed that people who are still under the custody of their parents should not be allowed to participate in gambling.
Since gambling does come with some risks of incurring debt, it would be irresponsible to allow persons under 21 to gamble legally in commercial casinos.
Most tribal communities, on the other hand, tend to agree with the laws of other countries, which suggest that people at the age of 18 are adults and should be allowed to enjoy anything that is legal.
With all this in mind, the gambling age in the US is technically 18, as there are many casinos and establishments that will take your action even if you are not 21 years old just yet.
Gambling Age for Lottery and Bingo Games
When it comes to the gambling age in the USA, it is not the same for every type of game. In fact, even sports betting is allowed at the age of 18 in many states, where casino games are only allowed for people 21 or older.
Lottery and bingo games are offered to folks as young as 18 in many states. Some states discriminate between the two and allow bingo to 18-year-olds but lottery only to 21-year-olds.
Typically speaking, you can start playing some sort of lottery game at the age of 18 in most states, barring those that ban all types of gambling or don't have a lottery to speak of.
Even the state of Tennessee, which does not offer any casino or sports betting action, does allow people at the age of 18 to participate in bingo games and the state lottery.
Lottery games are considered a lower risk than casino games or sports betting, where many bets can be placed impulsively in a short time period. This is why the lottery is more widely available than such games in the USA.
Gambling Age in Other Parts of the World
Now that you know the gambling age in the USA, you may be wondering, how old do you have to be to gamble in other countries of the world?
The truth is that each country has its own regulations and standards and that the exact casino age is different in every country.
So, let's take a look at some of the more popular destinations and their gambling age.
Gambling Age in Canada
Canada is a country with many provinces, similar to the states in the USA, and each province has its own laws and regulations relating to gambling.
In most of Canada, the gambling age is set at 19, although provinces like Alberta, Quebec, and Manitoba will allow you to play casino games at 18.
The Canadian lottery is also available to people aged 18 in most parts of the country, although some provinces only allow lottery at 19 as well.
In terms of online poker and gambling, legal options are available in the most populous province of Ontario, and the online casino age is set at 19, which is the same as the sports betting age in the province.
Gambling Age in the UK
Generally speaking, the United Kingdom has only one restriction in terms of gambling age, and that's 18 years of age.
People above that age can engage in casino gambling, sports betting, lottery, and all other forms of legal gambling.
However, if you are under 18 years of age, you should make sure to avoid any live or online gambling. The regulations are quite strict, and the UKGC makes sure to stop underage gambling whenever possible.
Gambling Age in Australia
Much like the UK, Australia also has the legal gambling age set at 18 years old, which means you will need to be an adult by local regulations to gamble on anything.
Once you have reached this age, you will be able to engage in any form of gambling you want, including casinos, sports betting, poker, and lottery.
Aussies are known for their love of slot machines (which they call pokies), but these are only available to residents of Australia once they reach the legal gambling age.
Legal Gambling Age in a Nutshell
Looking around the world, it is interesting to see that countries cannot come to a consensus in regard to what the legal gambling age should be.
Even within the US, the gambling age differs between 18 and 21 depending on the particular gambling activity you want to engage in and the type of venue you visit.
If you are coming to gamble in the USA, your best bet is to be 21 years old, as you can gamble in any casino or sportsbook you want.
On the other hand, if you are in that 18 to 21 gap age-wise and looking for some action, you will have an opportunity to get into a number of tribal casinos which do allow 18-year-olds to play their games.
Looking to other places as well, it is nearly impossible to find legal options for gambling for people under the age of 18, which is probably a positive when all things are considered.
If you are under 18 at this time, I highly recommend playing games that don't involve any financial risk for the time being and revisiting gambling once you are old and mature enough to understand the risks and be financially liable for them.
Legal Gambling Age in the US FAQ