Poker Podcasts – Best Shows That You Should Listen in 2021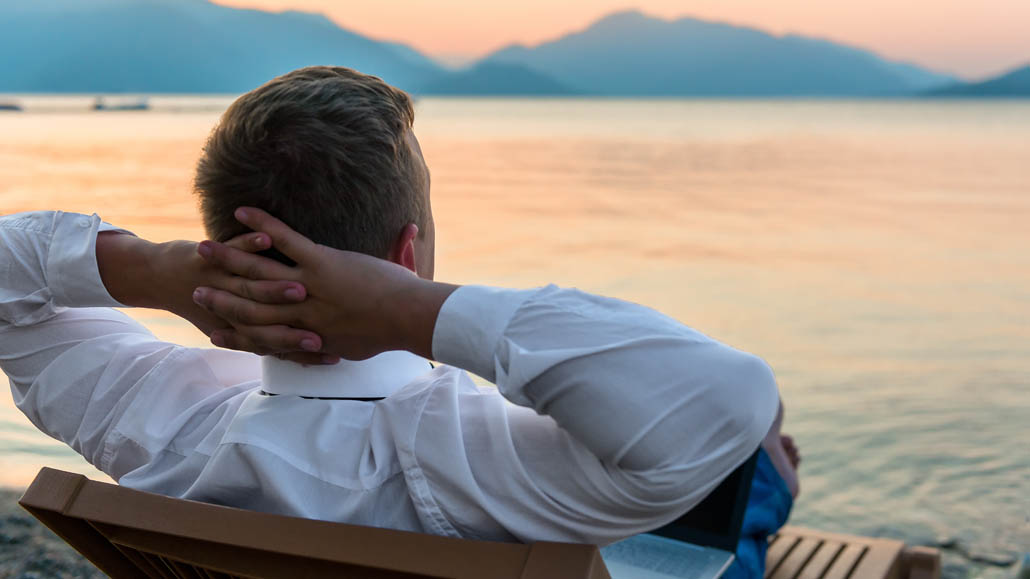 Podcasts have been around for quite some time. However, they have become an absolute hit in the past couple of years. From engineering to gardening – and everything in between, if a topic exists, there's a podcast covering it.
The game of poker is no exception here. Some poker podcasts have gone mainstream, with millions of downloads and massive user followings.
Of course, not every podcast is worth your time and attention. When it comes to poker podcasts, weeding through the not-so-good ones to find the best ones won't just provide you with endless hours of entertainment. It will also help you learn a lot about the game in the process.
If you're looking for some poker podcasts worth checking out, here are a few suggestions for top picks in 2021.
The Red Chip Poker Podcast
Red Chip Poker is a comprehensive online coaching site that promises a complete poker course to teach you everything you need to know about the game.
Their poker strategy podcast, expectedly named the Red Chip Poker Podcast, covers their various guides and strategy tips in audio form.
The hosts discuss all poker-related topics, ranging from the most basic tactics to more advanced strategies.
That said, the Red Chip Poker Podcast isn't only educational in nature. You can also find exciting poker interviews and other topics that will provide some entertainment or help you stay focused during long poker sessions.
Their podcast is available on Spotify, YouTube, and Apple Podcasts. It's undoubtedly one of the most popular poker podcasts out there and has over 2.5 million downloads.
Most episodes are between 20 minutes and an hour long and are created to be equally interesting to both beginners and experienced players.
Smart Poker Study Podcast
The Smart Poker Study Podcast started on January 1st, 2016, and has grown quite substantially since.
It's created and run by Sky Matsuhashi, one of the most hard-working and studious poker players you'll come across in the online poker world.
Over the 5+ years since his podcast has been up, Sky has covered nearly every conceivable topic and strategy in the game of Texas Hold'em.
If you've never streamed the Smart Poker Study Podcast, you'll have quite a backlog to enjoy. With over 400 episodes and educational videos, Sky will guide you through everything you need to know about the game and provide you with hundreds of hours of valuable poker information.
The Smart Poker Study Podcast is one of, if not the best poker podcast you can currently listen to online.
Thinking Poker Podcast
Thinking Poker is another poker guide and strategy site offering coaching lessons, poker books, and much more.
Among all of these things, they also have one of the best poker podcasts around. The Thinking Poker Podcast is one of the oldest poker podcasts and has been online for nearly a decade. The first episode came out in September of 2012.
Hosted by Andrew Brokos and Nate Meyvis, this isn't a poker strategy podcast. Instead, it strays away from the main site's focus and mainly centers on the life of poker pros.
Featuring many interesting interviews, the Thinking Poker Podcast provides its listeners with details from players' personal lives away from the felt table.
That said, there are quite a few educational episodes as well. Andrew and Nate often share helpful poker tips and tricks and review poker books that are worth reading.
The topics and themes vary from podcast to podcast, making the duo's show always exciting and fun to listen to. There's no fixed posting schedule, but you can expect one hour-long episode every week or two.
Poker Life Podcast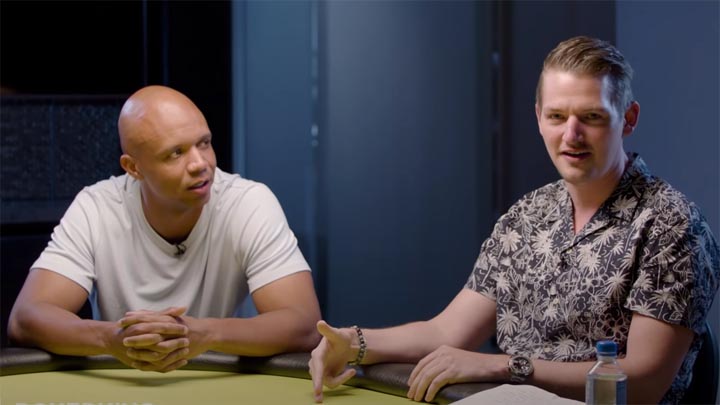 Created and hosted by Joseph Ingram, a professional poker player, the Poker Life Podcast is one of the veteran podcasts in the poker industry.
As the name suggests, the Poker Life Podcast isn't so much about strategy as it is about the lifestyle of poker players depicted through the personal experience of the host and the interesting guests he regularly brings on.
Although Joe Ingram isn't as active today as he was a few years back, most of his podcasts are still online and are still some of the best podcasts around.
He doesn't have a specific posting schedule like most top poker podcasts but makes up for it by bringing great interviewees to his shows. Ingram hosted some of the best poker players over the years, including Phil Helmuth, Doug Polk, and Fedor Holz.
In his podcasts, you can listen to interesting stories from the best in the game, learn how poker pros prepare for big competitions, and draw out some valuable tips you can implement in your poker routine.
For his work on the Poker Life Podcast, Joe Ingram received the 2016 Poker Podcast of the Year award, cementing his place as one of the best poker podcasters around.
Chasing Poker Greatness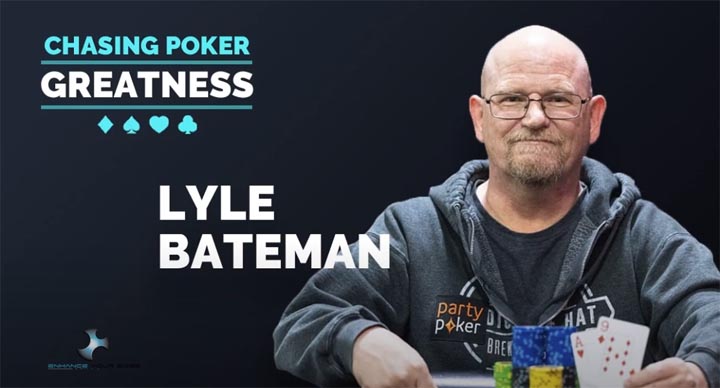 Like several other poker podcasts we've discussed on this page, Chasing Poker Greatness doesn't focus as much on strategy and poker guides. Instead, it retells interesting poker stories and hosts fascinating personalities and characters from the professional poker world.
Chasing Poker Greatness stays true to its name by giving the listeners a better feel for what it takes to reach the top level of the poker world.
Hosting players from all backgrounds and all levels of skill and experience, this podcast focuses on aspects often overlooked by the fans who only get to see the result of years of hard work and practice.
For all these reasons, this podcast is handy to listen to if you're just starting your journey as a poker player. Listen to it in the gym, at work, or in your car. You'll pick up invaluable poker tips that will help you improve your day-to-day poker routine.
Chasing Poker Greatness is available on Spotify, Apple Podcasts, Google Podcasts, and Stitcher. Most episodes are around an hour or more in length.
The Rake Podcast
If you're an avid poker enthusiast, you've likely heard of the website Pokerfuse, a site covering everything from poker bonuses to the latest news and reviews.
This massive site runs several poker-themed podcasts. The best, most active, and most popular one is The Rake Podcast.
The Rake Podcast is centered mostly on reporting the latest news from the poker world and analyzing different ongoing topics at the time of each podcast episode.
The episodes last from 40 minutes up to an hour and a half and come out weekly. Thus, you can rely on getting a regular dose of poker updates with witty content every week.
If you're looking to learn poker tactics and strategies to implement in your game, this might not be the best poker podcast for you. But, if you're looking for a fun, entertaining, and often hilarious poker-themed podcast, The Rake is hard to beat (much like in the actual game of poker).
DAT Poker Podcast
The acronym for this podcast's name draws from the first letter of each of the host's names. The show is hosted by Daniel Negreanu, Adam Schwartz, and Terrence Chan.
The fact that you can listen to one of the best poker players of all time aside, the DAT poker podcast is also very fascinating to listen to because it has an excellent structure.
Episodes are structured through segments covering the latest news, exciting stories, and even in-depth strategy topics.
One of the most interesting segments of the DAT Poker Podcast is the voicemail questions part at the end of each episode.
This segment of the show allows users to call in, leave a question via voicemail, and the hosts answer them right away. It enables users to interact with the hosts and adds an engaging element to the show.
Negreanu has always been of the most entertaining poker players to watch and listen to. He brings the same level of showmanship and entertainment to the DAT Podcast as well.
Poker on the Mind
If you want to learn more about the game's mental side, the Poker on the Mind Podcast is a show you should tune in to regularly.
Hosted by Gareth James and Dr. Tricia Gardner, this educational and engaging podcast mainly focuses on the psychological aspect of the game. In every episode, the duo covers a different point or topic and shares helpful insights you can apply to make your poker game better.
Apart from their podcast's educational side, Poker on the Mind also offers analysis of live poker games and often includes interviews with notable poker pros.
With a focus on poker tournaments and poker mindfulness in general, Poker on the Mind is an excellent choice if you want to learn the psychology behind the game. The great thing is, you can directly apply this advice to your poker journey.
Just Hands Poker Podcast
Just Hands Poker is a website that covers everything poker-related. From live cash games and big poker tournaments to online games, strategies, and coaching lessons, you can find it all on this website.
But, besides all of this, the Just Hands Poker Podcast is the site's biggest attraction.
Hosted by Jackson Laskey and James Bilderbeck, the Just Hands Poker Podcast puts out episodes every week or two, covering various poker-related topics.
The dynamic duo discusses famous plays, offers strategy tips, and often features special guests. These range from poker pros to analysts and other renowned poker podcasters.
Postflop Poker Podcast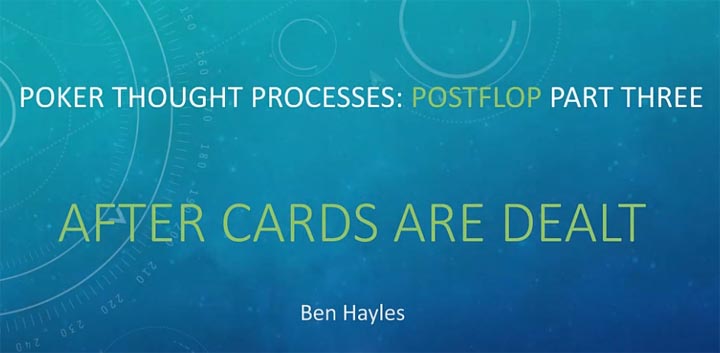 As the name suggests, the Postflop Poker Podcast focuses on a particular part of the game – the postflop poker strategy.
Host Merv Harvey and the recurring guest and poker professional Ben "Gamb64" Hayles tackle everything postflop-related in interesting hour-long episodes.
This poker strategy podcast aims primarily at serious recreational players who want to step into the pro game and are looking for in-depth tips and advice.
The podcast is available on the Postflop Poker website, as well as Stitcher and iTunes. The Postflop Poker Podcast is of educational character but also often features fun and interactive segments.
For example, listeners can share their opinions on Twitter, and Harvey and Hayles frequently address the most popular ones.
The Poker Guys
The Poker Guys is a podcast that may not be as popular as the ones above, but certainly one that's worth your attention.
This podcast has a relatively small but very loyal and consistent following. The co-hosts Jonathan and Grant have a solid upload schedule, and you can expect episodes every week, sometimes even a couple of episodes per week.
The Poker Guys Podcast's most popular segment is The Breakdown, in which they cover some of the most iconic poker hands we've seen in tournaments in the past.
In the classic podcast form, their episodes are approximately 50 minutes long each and are available on Spotify. The Poker Guys Podcast is also active on YouTube, where you can find individual clips from their episodes.
Latest posts by Ivan Potocki
(see all)