Tony G Net Worth – Antanas Guoga's Path to Wealth

Tony G is the most successful and richest Lithuanian poker player of all time. Moreover, he's one poker player for whom we can say with certainty what his net worth is.
This is because his other career ventures require him to be transparent and list all his assets.
What do these extra activities include, and how much is Tony G worth? We've researched thoroughly to bring you the most accurate and up-to-date information on these topics.
Keep reading if you want to learn what is Tony G's net worth, his biggest poker wins, and more.
Tony G Career and Poker Journey
When evaluating the net worth of most professional poker players, a good deal of information should be taken with a grain of salt.
It's challenging to assess how much a player is worth, as many of them keep their financial activities and additional investments private.
Luckily for the sake of this page, Tony G's net worth is public knowledge.
From 2014 to 2019, he was a member of the European Parliament. As such, he had to transparently list his net worth and assets, just like all other politicians in this parliament have to do.
With that in mind, Tony G submitted that he was worth $36 million the last time he had to undergo this process.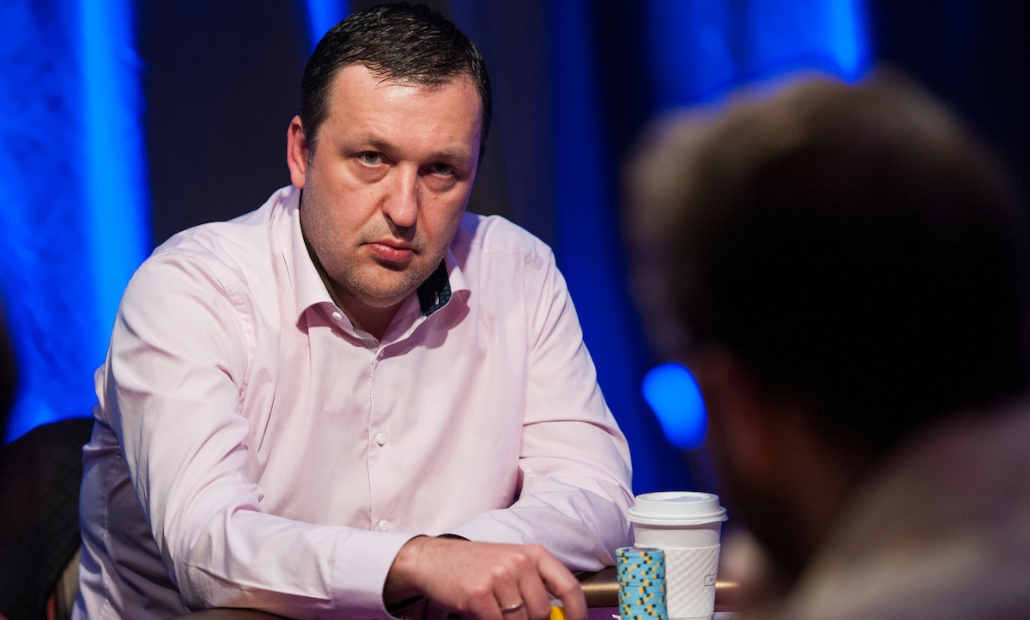 Player images courtesy of PokerGO
While a few years have passed since then, this is the most accurate number we have and will stick to the listed $36 million net worth.
This is an imposing net worth even in the context of the biggest poker pros of all time. Considering that, we want to go over his career, from the early days to the present time, to see how Tony G built up such a massive net worth.
Starting Out as a Poker Player
Tony G, whose real name is Antanas Guoga, was born in Lithuania in 1973. When he was a child, he moved to Australia with his family.
There, he quickly picked up his first poker deck and has been in love with the game ever since. Tony G started playing poker for real money when he was 18.
However, his first results worth mentioning came over a decade into his professional poker career, in the early 2000s.
In 2003 he finished fifth in the WPT Grand Prix de Paris. At the WSOP in 2004, he finished in the money in two different events.
These successes were good but weren't any indications that Tony G was about to make any significant impact on the poker scene.
Nevertheless, he was already building up a reputation for his outlandish and often aggressive attitude at the poker table.
The Mid-2000s and Global Popularity
2005 could be considered as the big breakout year for Tony G. In August of that year, he won the European Poker Championships in London.
He continued in the same style the following year, winning the 2006 Asian Poker Tour in Singapore.
Although he recorded some notable tournament wins in the following years, he didn't manage to win any WSOP bracelets or WPT titles.
And, the closest he came to winning a WPT event was in 2009, when he took third place, behind Randy Dorfman and event winner Vanessa Rousso.
Staying true to his reputation, Tony G embraced the heel role in poker. Many fans consider him the perfect "villain character" of the 2005 to 2010 era, with many memorable plays and moments in this period.
Moving on to Other Ventures
By the early 2010s, Tony G's interests were slowly moving him away from the poker table and towards an executive's chair.
In 2010, he established the Lithuanian Poker Federation. In 2014, he shocked the poker world when he announced that he was quitting professional poker.
Luckily for poker fans around the world, this only lasted for a few years. After about three years away from professional poker, Tony G came back.
In fact, he returned in great style, recording some of the best results of his career.
Since 2017, he has mainly focused on high-stakes events. This proved to be an excellent business decision for him, as he collected ten six-figure tournament prizes, including two prizes topping $1 million.
Tony G Five Biggest Career Prizes
Tony G is by far the most successful poker player of Lithuanian nationality. His live poker earnings top $10 million, nearly twice as much as what the second best-earning Lithuanian poker player Matas Cimbolas won.
He has achieved a number of impressive results in prestigious poker tournaments, primarily in Europe.
What's more, although he has been playing poker professionally for over two decades, Tony G has recorded some of his biggest wins in recent years. With that in mind, let's take a closer look at Tony G's five biggest career prizes:
5. $456,000 – European Poker Championships, London
One of Tony G's first notable career wins still stands as one of his most lucrative ones, occurring well over fifteen years ago. He won the European Poker Championships and took home the prize of $456,000.
4. $552,000 – European Poker Tour, Monte Carlo
The third-place position in the European Poker Tour in Monte Carlo ranks as Tony G's fourth-best career prize finish. This was his best finish in an EPT event and a nice prize of over half a million dollars.
3. $882,000 – WSOP Europe, Rozvadov
Ten years after his result in the EPT Monte Carlo tournament, Tony G topped his best career result with an $882,000 prize. He finished fourth out of thirty players in the WSOPE Super High Roller tournament in Rozvadov, the Czech Republic.
2. $1,196,000 – Merit Poker's SHRB, Kyrenia
In 2021, Tony G won the most lucrative tournament in his career when he captured first place at the prestigious SHRB in Kyrenia, Cyprus. At the time, this was by far his most profitable tournament win.
1. $1,389,000 – Triton Poker Series, Madrid
Less than a year after he won his first $1+ million prize, Tony G topped this with a prize of close to $1.4 million. He finished in second place, behind English poker legend Stephen Chidwick.
Non-poker Activities That Boosted the Tony G Net Worth
Tony G has achieved many great results at big poker competitions. That said, as we mentioned above, all of his live poker winnings "only" amount to about $10 million of his overall $36 million net worth.
So, how did Tony G manage to build up such an impressive net worth?
Well, Antanas Guoga is very active business-wise outside of his poker playing career. He is the director and CEO of Cypherpunk Holdings, a Toronto-based crypto investment company.
Moreover, he is also the principal owner of a number of high-traffic online sites. This includes PokerNews, a hugely popular news site that features content in several languages.
To add to all of this, he was also the founder of TonyBet, an international online gaming company offering a variety of betting and gambling services.
In 2016, the renowned company Betsson acquired TonyBet, paying €6 million for it. This transaction undoubtedly netted a nice chunk of the profit.
Tony G Poker Style
Tony G was always preceded by his reputation of being a risk-taker his entire life, and this also goes for his professional career.
Throughout the years, he has become infamous for his unpredictable and often very aggressive style of play.
But, apart from his poker abilities, Tony G also leaves a strong impression with his attitude and appearance.
We've grown accustomed to arguments, high-stakes drama, and controversies when Tony G is playing. This is a big reason why he is so popular among poker fans, as his style of play and demeanor make him very entertaining to watch.
What's more, it doesn't seem that this attitude is a coincidence in any way. At many times, it looks like it's a part of Tony G's strategy to antagonize and tilt his opponents to lead them to make the wrong move or exploit their weakness.
With over 20 years of success behind him, it seems like this strategy is working more than well for one of poker's most exciting players.
Tony G Net Worth and Career Summarized
Looking at Tony G's life path, it's hard to say that anyone could have predicted the variety of activities and ventures he would be so successful in.
But, at the end of the day, his hard work made him the epitome of success in many aspiring people's eyes.
From a boy who emigrated to Australia from Soviet Lithuania when he was only 11 years old to a successful entrepreneur, poker pro, and politician, Tony G has come a long way.
Moreover, he was a member of the European Parliament and even Lithuania's national basketball team manager for two years.
On top of this, he was the vice-president of the Lithuanian Basketball Federation and the Lithuanian Rowing Federation.
He is also actively sponsoring various causes and clubs. In the past, he was the main sponsor of the Lithuanian professional basketball club BC Prienai.
Tony G's career successes and impressive net worth prove that with hard work and perseverance, anyone can make it big when pursuing their interests!
Latest posts by Ivan Potocki
(see all)