Poker Hall of Fame – Current Members and Criteria to Be Inducted

Founded by poker legend and casino owner Benny Binion in 1979, the Poker Hall of Fame is the most prestigious society of poker players in the world.
Binion was the owner of the legendary Horseshoe Casino, and his son would eventually become the founder of the World Series of Poker.
Benny was always extremely good at making people come to his casino.
In 1949, he set up the first mass poker event, bringing in Johnny Moss and Nick "The Greek" Dandolos to play a big heads-up poker match at the Horseshoe that was open to public spectators.
Thirty years later, Benny came up with the Poker Hall of Fame, which would preserve the names and deeds of the greatest poker players for posterity and bring in new business to his casino.
While Benny Binion was a notorious criminal and convicted murderer, his legacy in the poker world was significant. An entry to the Poker Hall of Fame remains the most prestigious reward a poker player can receive.
Original Poker Hall of Fame Members
The Poker Hall of Fame was first created in 1979, and Binion wanted to give recognition to a handful of players right off the bat.
Johnny Moss, known as "The Grand Old Man of Poker," was the first inductee, honoring his long tradition of winning huge in cash games and doing exceptionally well at the WSOP.
By 1979, Moss had acquired seven WSOP bracelets and added two more after his induction.
Nick's heads-up opponent from three decades earlier, Nick "The Greek" Dandolos, was the second inductee, despite his lack of tournament poker success.
Next up was Sid Wyman, the owner of Sands, Royal Nevada, The Dunes, and Riviera, all of them Las Vegas Casinos.
His induction may have had more to do with business than poker, but he was one of the original Poker Hall of Fame members nonetheless.
Edmond Hoyle, the author of the first-ever book on card strategy for the game of Whist, was also inducted. Many players would say they were playing cards "according to Hoyle" at the time, meaning they were playing by the book.
In addition to these, Felton McCorquodale was also inducted for his supposed introduction of Texas Hold'em to Las Vegas, along with none other than Wild Bill Hickok, a legendary character who supposedly was killed playing poker and holding two pair of Aces and Eights.
Today, the entire original cast of Poker Hall of Fame members has passed on, but a total of sixty players were inducted to continue playing ambassadors for the game and keeping it alive for posterity.
Famous Poker Hall of Fame Members
Poker has gone through many phases through its history, with players coming and going and many of them even dying since the Poker Hall of Fame was first introduced over 40 years ago.
The Hall of Fame changed its rules over the years, but in 2009 it was the WSOP Commissioner Jeffrey Pollack who allowed the public to nominate new HOF members.
To date, the general rules for becoming a member of the Poker Hall of Fame are:
Played poker against respected top-rated competition
Played the game for high stakes
Gained the respect of his peers for continually playing good poker
Stood the test of time
For people being inducted into the HOF as non-players, the rule is:
Contributed to the growth of poker with undeniable and lasting results
The rules changed a bit more over the years, with the WSOP also introducing "The Chip Reese Rule," which states a player must be at least 40 years old to be nominated for the Poker Hall of Fame.
To date, here are ten of the most prestigious and well-known Poker Hall of Fame members you have probably heard about:
1. Doyle Brunson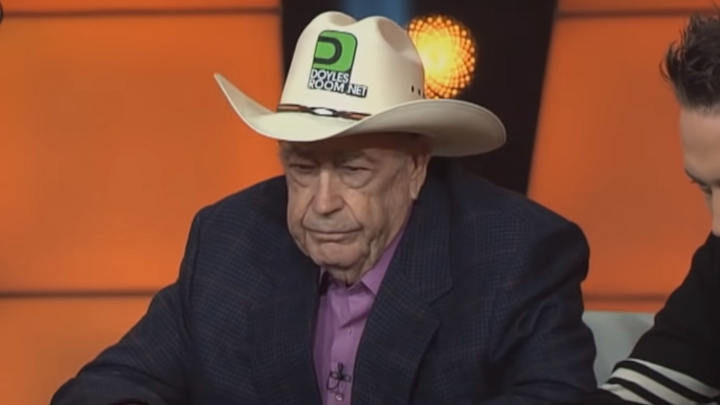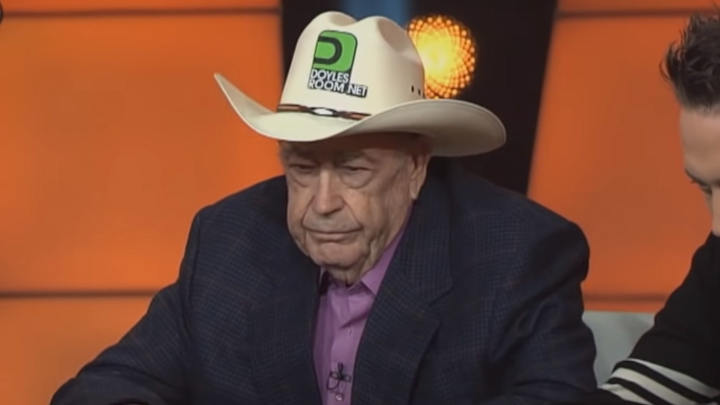 Inducted into the Poker Hall of Fame in 1988, "Texas Dolly" is one of the few living poker players from this era and a true living legend of poker.
Doyle has won 10 WSOP bracelets, with six of those won before his induction, and the last coming as recently as 2005. Brunson clearly took the "standing the test of time" argument quite seriously.
Not only was Doyle Brunson one of the best tournament players of his era, but he also remains one of the best Mixed Game players to ever live, dominating in nearly every form of poker.
Brunson wrote "The Super System," the book generally considered to be the Bible of Texas Hold'em and one that allowed a new generation of poker players to be born.
Before Brunson, Texas Hold'em was a game not understood by too many and one whose secrets were finally exposed by a poker great in The Super System.
Today, Doyle still plays cash games on the regular, and he even appeared at the most recent WSOP to make sure the world knows he still has what it takes to compete at the highest levels.
2. David "Chip" Reese
Image source: partypoker
In 1991, the late Chip Reese was inducted into the Poker Hall of Fame at just 40 years old. This was the youngest of any of the Poker Hall of Fame members back then.
Over his career, Reese won a total of three WSOP bracelets, including the 2007 $50,000 H.O.R.S.E. World Championship. Chip died that same year, and the WSOP honored him by naming the $50k Championship Cup "The Chip Reese Memorial Trophy."
Chip was known for his good play in tournament poker, but most of all for his fearless nature and his incredible cash game wins.
In his prime, he played against all the best players in the world. The vast majority of them have stated that he was one of the toughest opponents they ever faced.
To date, Reese remains one of the legendary names in the world of poker and a worthy member of the Poker Hall of Fame.
3. Thomas "Amarillo Slim" Preston
Image source: Daily Mail
Known by his nickname "Amarillo Slim" by most, Preston was another one of the old guard who dominated an era of poker and created many poker legends.
Slim won the WSOP Main Event in 1972 and did a lot for the game of poker by appearing on TV and radio shows and trying to portray the game of poker in a new light.
In 1992, his poker prowess and his role as a promoter of poker earned him his place among the Poker Hall of Fame members, alongside the likes of Doyle Brunson and Chip Reese.
In his career, Preston won four WSOP bracelets, two of which came in PLO events and hosted the Super Bowl of Poker, one of the most prestigious poker events of the era.
4. Stu "The Kid" Ungar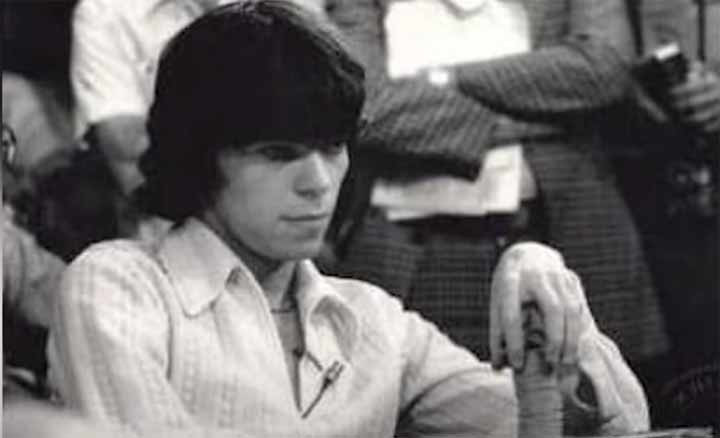 Another poker player you have probably heard about and who is no longer with us is the late Stu Ungar, often believed to have been the best card player ever to live.
An accomplished gin rummy and poker player alike, "The Kid" was the fear of the entire poker world all the way up until his untimely demise.
Ungar became famous when he won back-to-back WSOP Main Events in 1980 and 1981, proving to the world what a beast of a tournament poker player he really was.
To prove to the world that he still has it, following a number of years spent living the party lifestyle, Stu came back and won the WSOP Main Event again in 1997, cementing his place in poker history.
"The Kid" was inducted into the Poker Hall of Fame in 2001 and would have probably still been crushing the poker tables had substance abuse not taken him from the poker community too early. His life and career were immortalized in one of the best poker movies of all time.
5. Johnny Chan
Few players in the poker community are as highly-regarded and revered as Johnny Chan, one of the original poker legends.
Chan won his first WSOP bracelet back in 1985 and managed to rack up a grand total of nine in his illustrious career, with the last of them coming in 2005 in a PLO event.
Like Stu Ungar, Johnny Chan was able to win back-to-back Main Events in 1987 and 1988.
This alone would have been enough to be among the Poker Hall of Fame members.
"The Orient Express" went further and kept amassing tournament wins in all game formats, racking up over $4.5 million in tournament wins. This currently puts him in the fourth place on the all-time gold bracelets winners list.
Johnny Chan was inducted into the Poker Hall of Fame in 2002 and is still an active member of the poker community and a part-owner of a poker room in Texas.
6. Phil Hellmuth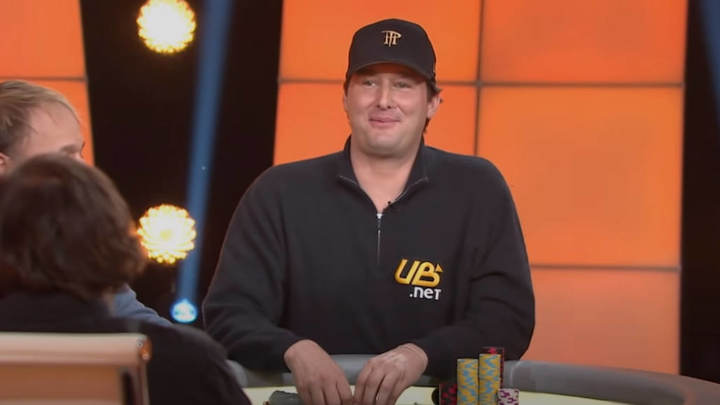 The poker world would not be what it is today if not for Phil Hellmuth Jr. Whether you love him or hate him, you simply have to respect the success he has had in the game.
Phil Hellmuth was just 24 when he won his first WSOP bracelet in 1989, while his latest win at the Series came just this year, earning him his 16th gold bracelet in total.
In his career, "The Poker Brat," as he is often referred to, won not only the 16 WSOP events but also many other poker tournaments and events that add even more to his success.
The Brat has been around for decades and continued to dominate despite his unorthodox playing style, his table antics, and his often erratic behavior.
To award his efforts and accomplishments, the poker community awarded Hellmuth with a place among the Poker Hall of Fame members in 2007, deservedly so.
Today, Phil remains one of the most influential characters in the poker community and an active member of it, constantly battling for more bracelets and titles.
7. Mike Sexton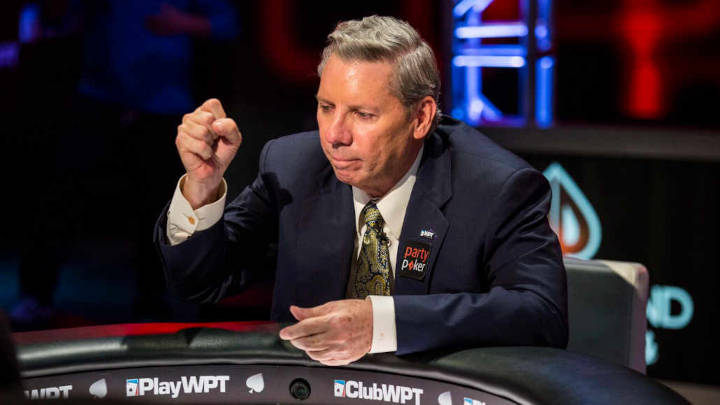 A legendary poker player and announcer, Mike Sexton was a part-owner of partypoker in its early days and one of the people who brought poker out of the shadows and into the mainstream.
Mike was inducted into the Poker Hall of Fame in 2009 for his accomplishments at the poker tables, his part in the World Poker Tour, and his general contribution to the game.
While Sexton won only one WSOP bracelet in his lifetime, he made 27 WSOP Final Tables in total, along with many other poker accomplishments and titles.
His name will be remembered in the poker world forever as one of the biggest ambassadors of the game and another player who left us too early.
8. Erik "Sly" Seidel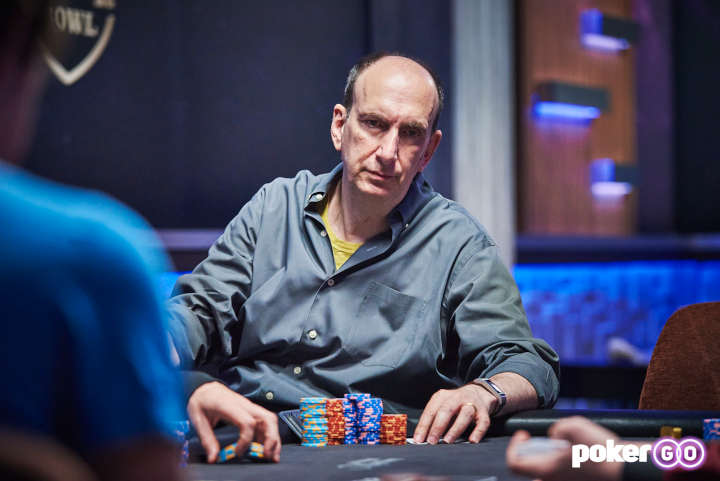 Source: PokerGO News
Another one of the top tournament players of all time, Erik Seidel kicked off his poker career with a bracelet win in 1992. He managed to win seven more bracelets since then, the last one of them coming in 2007.
A true Jack of all trades, Seidel has won tournaments in numerous poker variations and came second to Johnny Chan at the 1988 WSOP Main Event.
In 2010, the poker world honored "Sly" with his place in the Poker Hall of Fame, one that he earned in many different ways.
Erik remains one of the top poker players in the world, having amassed over $38,000,000 in poker tournament earnings and reaching the very heights of all leaderboards related to tournament poker.
9. Daniel "Kid Poker" Negreanu
Not much needs to be said about Daniel Negreanu, a player whose charming personality, top poker skills, and great results have earned him not only a place in the Poker Hall of Fame but also a place in the mainstream media.
The Canadian player of Romanian descent, Negreanu turned pro at the age of 22 and won his first WSOP bracelet in 1998, playing against much more experienced and older players.
Since then, Daniel amassed a total of six WSOP bracelets, but also over $45,000,000 in tournament winnings, having played in all of the world's biggest events.
Not only did Daniel do great things at the poker tables, but he has also been one of the most influential people in promoting poker, first as a sponsored PokerStars player, and more recently, as a GGPoker professional.
Negreanu was inducted into the HOF in 2014 following a double WSOP bracelet win in 2013 but has interestingly not been able to add more WSOP silverware since then.
Negreanu also won two WPT titles and numerous other trophies, along with the fortune, fame, and prestige and all of it has given him. He also authored and co-authored several poker books.
10. Phil Ivey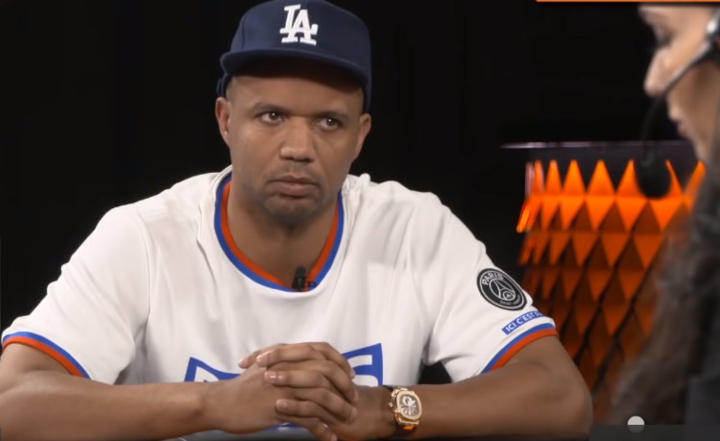 Many refer to Phil Ivey as the best overall poker player in the world, and this is likely the truth in every conceivable way.
Not only has Phil Ivey dominated the poker world since joining it in the late 1990s, but he has also been one of the most recognizable faces among the mainstream public for over a decade.
Ivey kicked off his WSOP career with a bracelet win in 2000 and has since earned a total of ten bracelets in total. This ties him with Doyle Brunson and Johnny Chan.
The "Tiger Woods of Poker," as people often refer to Ivey, was inducted into the Poker Hall of Fame in 2017 and has continued to have a fearsome presence in the poker world since.
Today, Ivey plays mostly ultra-high stakes cash games, with exact buyins, wins, and losses often a safely kept secret.
Yet, what we do know is that Ivey has won millions in both tournament and cash game poker, that he continues to live a lavish lifestyle with his earnings, and that few people in the poker world have had as much impact as him.
If I had to choose one face to represent poker today, Ivey's would certainly be at the top of this list.
I fully expect "No Home Jerome" to come back to the tournament streets and show us what he's got once again in the near future.
Latest posts by Ivan Potocki
(see all)