Heartland Poker Tour – Will HPT Ever Come Back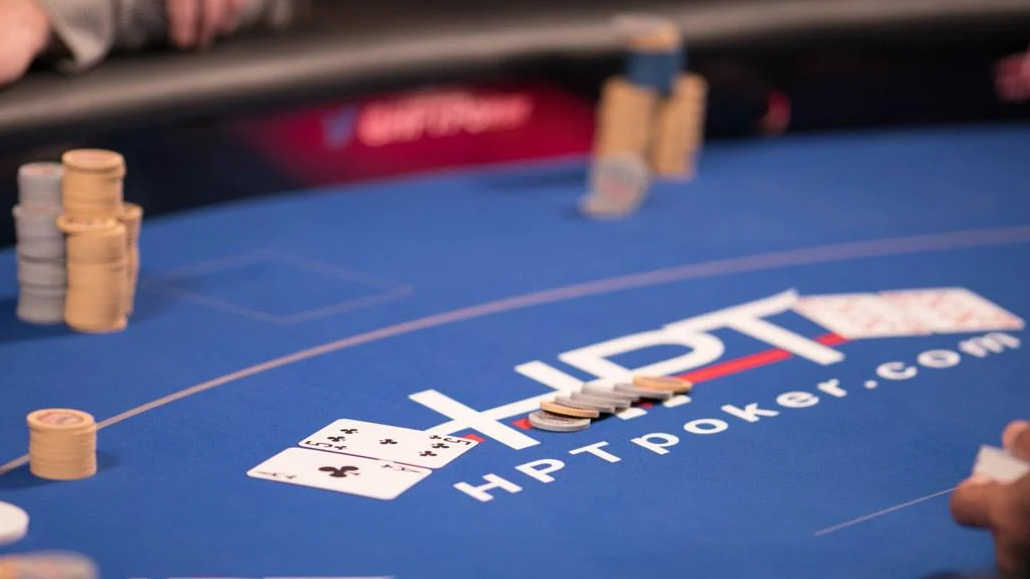 When televised poker first became popular in the early 2000s, poker tournaments like the World Series of Poker and World Poker Tour were the only programs one could find, but they had one major flaw.
The buyins for these events were huge, ranging from $10,000 upwards, and few players could actually afford to play in them.
While the best pros and the richest amateurs continued to battle it out on the big stage, it was becoming apparent that the masses wanted to play in televised poker events, too.
This gave birth to one of the longest-running and most popular poker TV shows and tournament tours, the Heartland Poker Tour.
HPT was first launched in 2005 with the idea of allowing pretty much anyone to have a chance to play poker in a major tournament and make a televised final table.
With buyins of $1,650 and the slogan "Real People, Unreal Money," HPT was popular almost immediately, and it enjoyed more than a decade of success, airing on hundreds of TV stations around the world.
As the Covid-19 pandemic hit, however, HPT was put on hold like most other poker tours. The only difference is that it hasn't yet come back, while many other tours are now running at the full schedule.
The unexpected cancellation of the Heartland Poker Tour has left thousands of players without a chance to play in events they would have loved to enter, and asking whether HPT will ever come back.
We will try to answer that question by looking at the history of the Tour, the reasons and manner in which it shut down, and the speculations about its comeback.
What Is the Heartland Poker Tour?
Founded in 2005 by Greg Lang and Todd Anderson, a couple of poker enthusiasts who had the idea of creating an everyman's poker tour, HPT became extremely popular among poker fans over the years.
The HPT featured a series of poker tournaments in each season, each held in a new casino across the US, in states like Colorado, Indiana, Nevada, Michigan, Oklahoma, and more.
The HPT events allowed players to play major poker tournaments in casinos they had easy access to, with buyins they could actually afford, and on TV.
The final tables of HPT events were televised all the way from 2005 up until the time the Tour was put on hold due to the pandemic.
Each HPT Main Event has a buyin of $1,650 and would be hosted by a brand new casino, with thousands of fans watching the two-hour-long episodes that broke down the final table action.
With commentators like Chris Hanson and Fred Beville, and later Maria Ho, the show was a hit with poker fans who loved watching regular people play poker on TV.
HPT was distinctly different from the likes of WSOP in that it featured a lot of unusual plays and less than optimal poker strategies, mimicking the "street poker" style that is loved by so many fans.
All of this came to a sudden halt when an event scheduled for August 2020 was "postponed." Following this announcement, the Tour never posted any news again, making many believe that it was dead forever.
Big Moments for the Heartland Poker Tour
HPT features nine seasons and well over 200 episodes of televised poker, and a lot happened over that period, both in terms of the show and the individuals involved with it.
Back in 2009, Heartland Poker Tour decided to team up with the Disabled American Veterans association to help raise awareness and collect funds for the group, which it did with great success.
In 2010, the show took on its first-ever ambassador, the WSOP Main Event runner-up Darwin Moon, a true everyman from the poker community.
Moon's incredible success in the Main Event was one of the best stories in the history of poker, which made him the perfect candidate for the position.
Of course, this is not to say that the Tour did not have its fair share of colorful characters to advertise it, with Greg Raymer being one of the most successful HPT players with five titles to his name.
With all the characters and the shenanigans the show had to bring to the table, the hole it left behind once it was gone was one that the poker community has not yet managed to fill.
Why Did Heartland Poker Tour Stop?
With all the success it was experiencing, it was hard to imagine that HPT would just stop all of a sudden. However, there were some things fans probably were not considering.
The truth is that filming a poker show on a regular basis is wildly expensive, and the HPT tournaments were relatively low-stakes compared to other tours.
This meant the casinos hosting the tournaments did not have as much incentive to hold them, although bringing in hundreds of poker players together is always a good thing for the casinos.
Yet, the costs of production were probably very high, and the viewership of the HPT never quite reached the kind of heights that shows as EPT or WSOP did.
In the end, it was the Covid-19 pandemic that put an abrupt stop to the Tour, which also happened to all other live poker tours, some of which moved online for a limited time.
Now, two years later, most poker tours are back on track, and the live poker scene is perhaps even livelier than before, begging the question:
Why hasn't the Heartland Poker Tour come back just yet?
It is also interesting to note that no one at HPT has made any announcements and that their social media channels have been quiet for over two years now, without a single announcement or post of any kind.
Happy Birthday! 🎂 @VanessaSelbst https://t.co/WDK3ndQCC5

— Heartland Poker Tour (@HPTPoker) July 9, 2020
All of this, combined with the Tour's website being down since the early days of the Covid-19 outbreak, has made the public skeptical about HPT ever making a return.
So Is Heartland Poker Tour Gone Forever?
While so many in the poker community have been quick to dismiss HPT ever coming back, things may actually not be so bleak after all.
In 2018, HPT was acquired by Penn National Gaming, a massive company that owns casinos across the US, and was going to take HPT to a whole new level.
When Covid-19 struck, Penn National Gaming was forced to put this plan on hold, but they probably still have some ideas on how to make it happen.
According to some reports, Penn's Senior VP of PR, Eric Schippers, said that the Tour would be coming back, although the format of the show may slightly change.
The Tour has now been gone for over two years, which means it has lost much of its player and viewer base, who have moved on to new things.
If the HPT was to come back, it would need to once again build its popularity among poker fans, although it would probably have an easier time doing it.
How Is TV Poker doing these Days?
While those waiting for the official Heartland Poker Tour 2022 schedule seem to be out of luck, things are not so bleak overall speaking.
The HPT may no longer be on the air, but there seems to be more TV poker around for us to watch than ever before.
The PokerGO production has been teeming with new content, with events like US Poker Open, Stairway to Millions, and PokerGO Cup all regularly providing us with exciting tournament content.
Fans of cash games received a whole new season of High Stakes Poker, along with the first ever season of No Gamble No Future this year, adding even more amazing poker content to the subscription-based channel.
Even those who don't want to pay to watch their poker have plenty of opportunities, with the Triton Poker Tour airing its high-stakes tournaments on YouTube completely free.
Last but certainly not least, a number of streamed cash game shows like Live at the Bike and Hustler Casino Live offer many hours of live poker action every single day.
All of this makes us wonder if HPT is simply no longer an appealing model for the viewers and whether the Tour would even have a significant viewership if it were to come back.
What Model Could HPT Take?
It has become more than apparent that Heartland Poker Tour 2022 is not going to happen, but we could possibly see some events in 2023 and beyond.
Yet, if HPT was to come back, we expect it would be in the form of a streamed show on YouTube instead of a full production aired on TV channels like it was in the past.
Airing shows on YouTube is a more cost-efficient model that delivers the content directly to the viewers worldwide, without any additional costs.
A number of poker shows have had great success with this model, and it's likely that Heartland Poker Tour could do fairly well with this, possibly even partnering up with some of the existing channels and content creators.
The poker scene has changed drastically over the last several years, and the days of HPT in its old format are probably behind us, but a brand new HPT could be on the horizon.
As we wait and see what happens to the Heartland Poker Tour, there is certain to be no shortage of amazing poker content coming from all directions in 2023.