Twitch Poker Streamers – The Most Popular Channels That You Should Know
Over nearly a decade since its inception, Twitch has evolved from just a streaming site hosting gaming content to a fully fleshed-out entertainment source where you can find countless genres and entertainment niches.
And, when it comes to poker, this is no exception. Twitch's online poker game directory currently numbers close to two million followers, making it a substantial part of the entire platform.
With such a massive following, you'd be right to assume that Twitch's poker side isn't uniform. In fact, you can find an entire spectrum of poker content. It ranges from educational channels to hardcore streamers who share their gameplay sessions directly with their followers.
Among the latter of the two, dozens of streamers have managed to drift apart from other content creators thanks to their poker skills and entertaining abilities. With all that in mind, let's expand on this interesting topic and talk more about the ten most popular poker twitch streamers you should know about.
10. Jeff Gross
A member of the patypoker Team Online, Jeff Gross is a professional poker player, Twitch streamer, and self-proclaimed professional best friend.
His Twitch channel numbers close to 80 thousand followers who enjoy his streams an average of one to three times per week.
Besides regularly streaming on Twitch, he's also very active on Youtube, where he numbers over 40 thousand subscribers.
Going by the numbers of these two platforms, it's clear that Jeff Gross is one of the most popular and influential online poker streamers in the world. But, aside from his subscriber numbers, Jeff Gross has also amassed a pretty impressive poker track record in both live and online poker games.
His total career live poker winnings surpass $3.3 million. Jeff's largest live cash came in 2013 when he took third place in the Seminole Hard Rock Open, for which he won over $414,000. In total, he has amassed over 150 career cashes over the years.
Gross often plays high-level No-Limit Hold'em Poker and Omaha tournaments, providing a lot of live commentary on the key aspects he notices while playing.
9. Matt Staples
The first of the two Staples brothers on our list, Matt Staples is responsible for some of the most enjoyable poker streams you'll run across at Twitch.
Although he's not as popular as his brother Jamie, who we'll talk about later, Matt Staples is undoubtedly one of the best-known Twitch poker streamers.
Matt streams around four to five days per week, with some of his sessions lasting upwards of ten or eleven hours. He's particularly exciting to watch as he mostly plays mid to high-stakes tournaments, meaning he's often up against very good poker players and contending for some big wins.
Plus, even when things don't go that well for him in online poker tournaments, he doesn't shy away from sharing his bad beats and poor results. With this in mind, he often provides a lot of educational and useful information explaining his decisions while betting.
If you're a poker player who wants to move up stakes, Matt Staples can provide you with a lot of helpful information. His insight on how professional poker players should think and handle certain situations they're faced with is worth the subscription on its own.
8. Mikhail Shalamov
Coming from Russia, Mikhail Shalamov is the most popular non-Eglish speaking poker streamer on the platform, and a real-life example of Texas Hold'em global popularity.
His channel numbers over 75 thousand Twitch followers and. Mikhail maintains a very active social media profile on all major platforms, ranging from Instagram to Telegram (the most famous Russian messaging app).
Mikhail is a member of the PokerStars Team Online and one of the most successful poker players at the Zoom tables, especially when it comes to the $2.5/$5 tables.
He is one of the most exciting poker streamers on the platform, mainly because he often likes to keep things entertaining by partaking in personal challenges during his games.
One of the most famous challenges he completed was back in 2009 when he set a personal challenge to play 40,000 hands in under 19 hours. As unbelievable as this sounds, Mikhail managed to clear and surpass the goal, ending at 40,088 hands in less than 19 hours, setting a record at that time.
His poker story is particularly interesting, as he started playing poker without ever making a single deposit. He began with a $50 poker bankroll by claiming an online offer that was available at the time and never looked back.
Today, his online winnings range in the millions, while his live poker earnings exceed $200,000.
7. Fedor Holz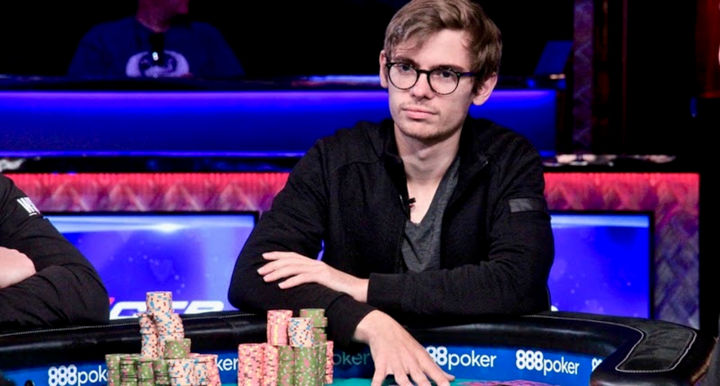 Yes, you've read it right – Fedor Holz. The German wunderkind and one of the most successful poker players of all time runs a channel on Twitch.
With total career winnings topping $32 million, he is the top-earning poker player from Germany and the eighth-most successful poker player in the history of the game.
His most significant successes on the felt include winning two World Series of Poker bracelets and finishing in the money three times in the European Poker Tour and the World Poker Tour.
Fedor's biggest live cash stands at $6 million, which he got for finishing in second place in the 2018 Big One for One Drop event.
When he's not competing against some of the toughest live poker players in the world, Fedor keeps his Twitch poker streams down to earth, easygoing, and enjoyable.
Although he is very active on the platform, he doesn't keep a fixed schedule for his 25 thousand Twitch followers. During some weeks, he streams five days in a single week, while on others, you might not find him on the platform for the entire week.
Be that as it may, as one of the best active poker players in the world, Fedor Holz is certainly a streamer worth watching on Twitch.
Since he's a very motivated poker player who strives to learn from every hand he plays, viewers can pick up a lot of helpful information along the way while watching Holz's entertaining streams.
6. Courtney Gee
Describing herself as a "poker streamer, member of partypoker Team Online, and a masochistic spinner," Courtney Gee is the most successful and most popular female poker players and Twitch poker streamer and one of the ten most popular poker streamers on the entire platform.
She doesn't have any notable successes in live poker tournaments, as she's primarily focused on the online poker world.
And, when it comes to her success in this niche, Courtney is known as a very successful tournament grinder who often streams her ups and downs with her fans on Twitch. She keeps a very consistent streaming schedule, and you can look forward to her streams four days a week.
Courtney Gee doesn't aim to provide educational poker content and primarily focuses on delivering exciting streams with quality gameplay. If you want to have fun with the other followers in chat and enjoy her deep tournament runs, this Twitch TV poker channel is worth subscribing to.
Of course, as an experienced poker player, she still offers valuable insight into various situations, so there is still a lot to learn from her streams, even though this isn't the primary purpose of her channel.
Courtney Gee currently numbers a very impressive following of more than 50 thousand poker enthusiasts on the platform.
5. Jason Somerville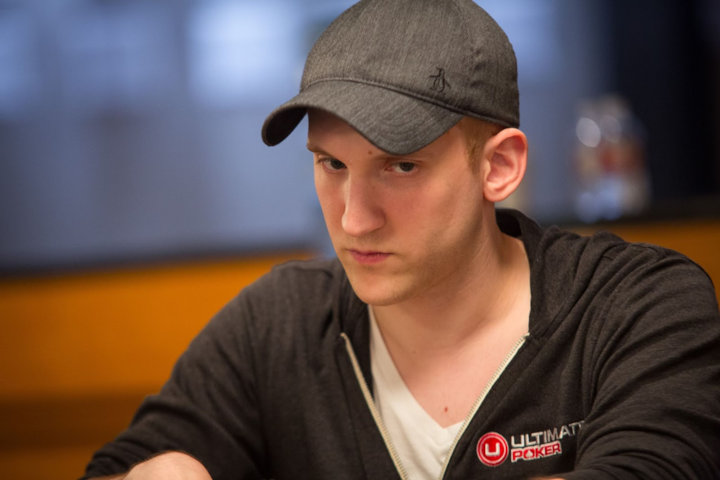 There's no arguing that Jason Somerville is one of the biggest Twitch poker streamers. He started streaming on his Twitch TV poker channel back in 2014. During the same year, he opened another channel on the platform, under the name Run It Up TV.
Today, this channel numbers over 100 thousand followers and is still very active on the streaming platform even after seven years.
For his successes and popularity on the platform, Jason won the 2016 Streamer of the Year Award at the Global Poker Awards.
But, what makes Jason Somerville one of the most popular poker streamers is his successes, mainly when it comes to Texas Hold'em.
He has earned over $3.6 million in live poker games, with his best live cash topping $1.3 million. What's more, he holds a distinct success of being a World Series of Poker champion, as he won a WSOP bracelet back in 2011.
In terms of sheer success at the poker table, Jason Somerville ranks very high among fellow Twitch streamers. Besides his WSOP bracelet, he has five final tables in WSOP tournaments, one table in the World Poker Tour, and two money finishes in the European Poker Tour.
All of these achievements, as well as his massive following on Twitch, deservedly place him in the top five of the most popular Twitch poker streamers in the world.
4. Parker Talbot
Parker Talbot, better known by his Twitch username "Tonkaaap," is undoubtedly one of the most popular poker streamers on the platform.
His Twitch profile currently numbers over 100 thousand subscribers. Talbot has been a professional online poker player for the best part of the previous decade and is widely regarded as the best and most popular high-stakes tournament player on Twitch.
He's made over three million dollars playing online poker and hasn't been active lately on Twitch like he has in the past couple of years. In fact, he's yet to stream any content in 2021, so everyone is eagerly waiting for him to get back from his hiatus.
Apart from Twitch, Parker Talbot has played his fair share of EPT, WPT, and WSOP tournaments, surpassing $750,000 in live poker tournament winnings.
Unlike many Twitch poker streamers on our list, Parker Talbot doesn't center his content around teaching and instructing his viewers.
While his streams won't provide you with a lot of educational value, he does put a lot of effort into making each stream very entertaining. You'll always feel welcome and engaged in the action when watching Parker play high-stakes games against tough opponents.
3. Jaime Staples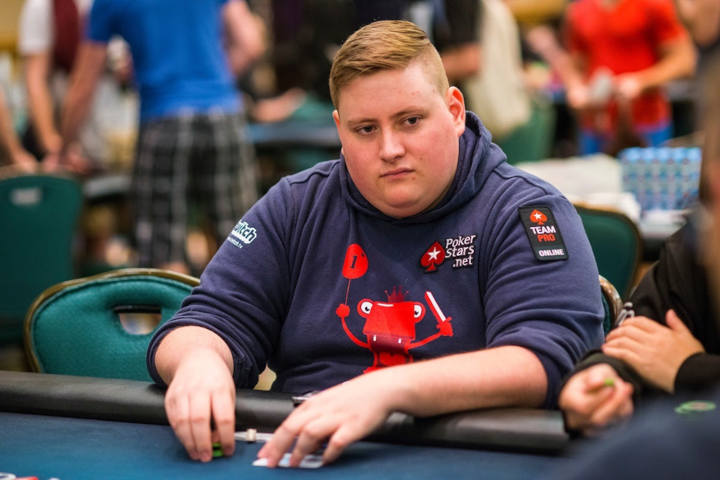 The 2017 Global Poker Awards Streamer of the year, Jaime Staples, has a substantial and very passionate viewer base on the platform. With over 140 thousand followers on Twitch, he is undoubtedly one of the most popular poker streamers.
Staples doesn't have a fixed streaming schedule, mainly because he's online pretty much every day. On an average week at the PokerStaples Twitch poker TV channel, you can expect to get more than 30 hours of content, and a very entertaining one at that.
The successful Canadian is one of the Twitch poker veterans, as he's been streaming since 2014, well before Twitch became the powerhouse it is today.
Jaime deserves all of the followers he's getting, as his streams are both very entertaining and often very useful and educational. This is because he doesn't only stream his games. He also frequently shares his insights and poker tips his Twitch followers can use to improve their game.
Apart from streaming his games on Twitch, Jaime can also be seen playing the game all over the world.
Although he primarily concentrates on online poker tournaments, he's seen solid wins in live events. He's had notable success on the live circuit, taking first place in the $550 Pot-Limit Omaha at the PokerStars Championship in Barcelona back in 2017.
2. Lex Veldhuis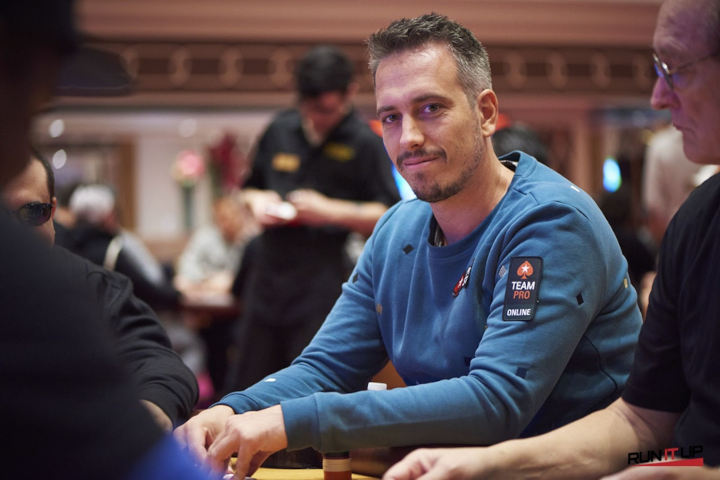 Undoubtedly one of Twitch's biggest poker names, Lex Veldhuis, has over 260 thousand followers on the platform. Aside from being a great entertainer, Lex is a very prolific poker player who regularly participates in big online poker tournaments.
It would be a huge understatement to say that Lex Veldhuis knows a thing or two about the game.
A poker professional for over 16 years, he's been streaming his successes for the last five years. Over the years, he appeared in many different poker shows. He even garnered a prize for Streamer of the Year at the Global Poker Awards in 2018.
He was also one of the biggest stars of the Poker Central Twitch cooperation, which is no longer active on the platform. Still, Lex Veldhuis remains one of the most entertaining Twitch poker streamers.
That said, you probably shouldn't watch him from an educational standpoint. Lex is often prone to betting big and playing certain poker hands in a way that's not really advisable for beginners.
If you like watching poker content, Lex Veldhuis should certainly be on your streaming schedule. Plus, as a streamer, he is so dedicated that it's hard to catch him at times when he's not streaming. He's on Twitch four days every week, streaming anywhere from eight to twelve hours a day during his sessions.
If you're looking for an abundance of quality poker content, Lex Veldhuis is hard to beat.
1. Jonathan Little
In terms of style and streaming concept, Jonathan Little is the complete opposite of Lex Veldhuis. Not to be mistaken, Jonathan is a very entertaining Twitch streamer, just one that focuses more on providing his viewers with educational videos and guides.
Apart from hosting educational streams, Jonathan also has a training website and has published a number of books on the game he plays so well.
His streams are most useful to novice players and those looking to get into poker a bit more seriously. This is because Jonathan mainly focuses on beginner and intermediate strategies, walkthroughs on fundamental things such as ranges, optimal bet sizes, and many more gameplay aspects of poker.
Compared to some of the names above, he has a relatively small following of just above 13 thousand. This is entirely understandable, mainly because he streams in such a narrow niche. His streams aim at those looking to learn more and improve their game with Jonathan's help.
That said, don't get fooled by Jonathan's outgoing and friendly attitude and brand him just as a poker teacher. He's also a very successful poker player in his own right who's amassed more than $7,000,000 playing poker.
Little has built up an awe-inspiring career in live poker games, winning several prizes topping one million dollars. This includes coming in first place in the 2008 World Poker Tour, which netted him a cool $1.1 million.
So, if you're looking to learn how to play poker from experience, Jonathan Little should be your number one poker man on Twitch.