Cary Katz Net Worth – A Billionaire Poker Player
Cary Katz is an American professional poker player, currently firmly ranking in the top 15 of the all-time list of poker earners.
If you ask most people who carefully follow the game, the majority of them would agree that Cary Katz is a very polarizing figure.
Some players and fans can't stand him, while others love the brazen and often arrogant behavior that earned him the nickname El Jefe.
While he still hasn't managed to win a WSOP bracelet or a WPT title, Cary Katz's success in high roller events across the globe earned him a ton of money and made him one of the most influential players in the game.
To answer the question of what is Cary Katz's net worth, let's go over Cary Katz's poker career and biggest wins to see how he became one of the top-winning players in poker.
Cary Katz Net Worth – How Much is Cary Katz Worth?
Cary Katz is one of the wealthiest poker players in the world. While there's no precise answer to how much Cary Katz is worth, it's estimated that he is a billionaire.
Considering that he is worth such a mind-boggling amount, how did Cary Katz earn so much money?
Looking at his live poker winnings, it's clear that it's simply impossible that he built such a fortune just by playing poker.
When it comes to his career poker winnings, Katz has still won an astonishing amount of money through tournament prizes. His total career earnings top $34 million.
So, as you can assume, the answer is that Cary Katz is not only one of the top-earning poker players of all time but a very successful entrepreneur that has launched several businesses that have grown to become well-known today.
While we'll also discuss the latter, we first want to take a look at how Cary Katz's career shaped over the previous two decades.
How Did Cary Katz Start Playing Poker Professionally?
Unlike many other renowned professional poker players, Cary Katz was already an accomplished and rich businessman before he delved into the world of poker.
To be more precise, he didn't start playing poker professionally until he was in his mid-30s.
Born in 1970 in Atlanta, Katz graduated from the University of Georgia. In 1999, he started his most successful business venture when he founded the College Loan Corporation.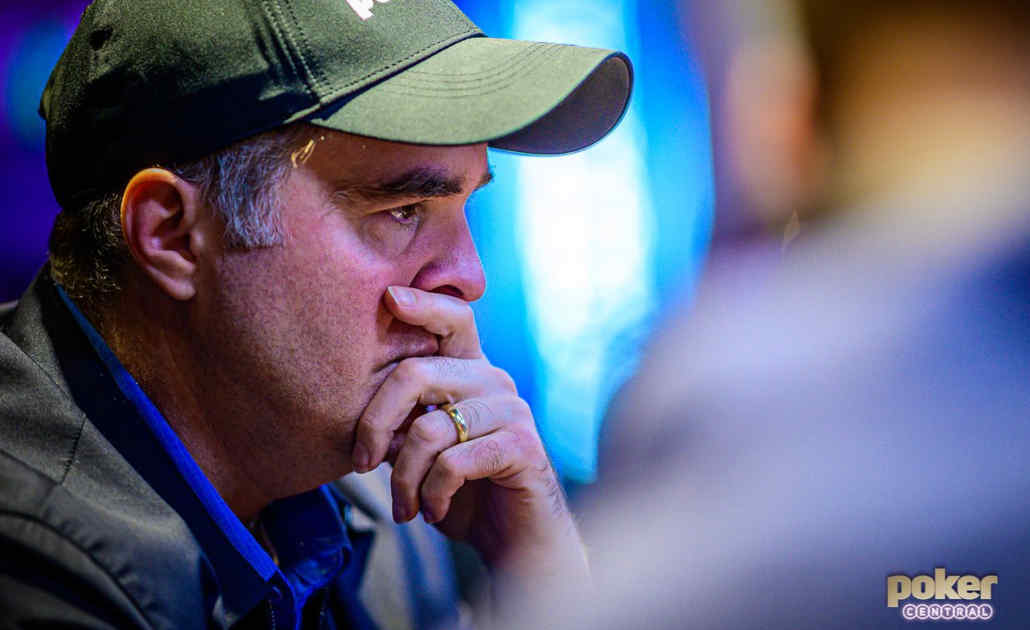 Player images courtesy of PokerGO
This company quickly grew into one of the biggest issuers of student loans in the country. It issued around $19 billion in student loans.
After achieving great success in the business field, Cary Katz decided to put his efforts into pursuing a professional poker career.
Although he had been playing for years before going professional, Cary Katz played the first live poker tournament in 2004.
From the onset of his professional career, he started winning tens of thousands of dollars. This was mainly thanks to one advantage he had over most poker players, especially those who were just coming up like him.
Cary Katz already had a huge net worth behind him and could afford to risk large amounts of money to play in the biggest events right from the get-go.
Just a few months into his pro poker career, Cary Katz finished third in the 2004 Four Queens Poker Classic in Las Vegas.
A year later, he also finished third in a Bellagio Weekly Tournament in Sin City. He continued lining up solid results in the next few years but never quite managed to take first place at any tournament he participated in.
Rising Through the Ranks
Cary Katz's first professional poker competition win came in April 2010 when he finished in first place in the Eighth Annual Five Star Poker Classic.
Later that year, he also won the 2010 Doyle Brunson Five Diamond World Poker Classic. For this achievement, he also received the biggest payout of his career at the time, as he won a $41,000 main prize.
His first six-figure win came in 2013 at the PokerStars Caribbean Adventure. He finished in fourth place, taking home over half a million dollars. Just over a year later, Katz recorded his first tournament prize worth over a million dollars.
The period from 2013 to 2018 saw steady growth in his winnings as Katz improved his poker skills. He won over a dozen tournaments all around the globe and placed high in several notable competitions.
Building Experience and His Biggest Career Successes
2019 was the most successful and profitable year of Cary Katz's career. He started the year with a triumph at the 2019 Aussie Millions Poker Championship, for which he won over $1 million.
After a few months of recording several multi-hundred thousand wins, Katz took home his first $2+ million prize. This resulted from a fourth-place position in the Triton Super High Roller Series in London.
Just one month after this, Cary Katz topped this result and won over $2.6 million.
In the Super High Roller Bowl held in the English capital, Katz topped eleven other entries and beat Ali Imsirovic at the final table to take the biggest prize of his career.
Cary Katz Net Worth: Five Biggest Career Wins
Cary Katz might not have won any major titles during his poker career. But, he has recorded a number of large payouts during the nearly two decades he has been playing poker professionally.
With that in mind, let's go over the five biggest career prizes Cary Katz collected over the years:
5. $1,492,000 – PokerStars Caribbean Adventure, Paradise Island
Cary Katz went hot into 2018 by winning his first PokerStars Caribbean Adventure and a prize of almost $1.5 million.
This is arguably his biggest success in terms of the opponents he had to face to achieve the win. The biggest names among the 48 entries included Daniel Negreanu, Justin Bonomo, and Bryn Kenney.
4. $1,773,000 – Triton Poker Super High Roller Series, Jeju
Poker tournaments in Jeju, South Korea, often attract an international crowd and some of the biggest names in the game. In 2018, Cary Katz finished second out of sixty entries, winning his second $1+ million prize for the year.
3. $1,900,000 – The Monte Carlo One Drop Extravaganza
Although he took only a small chunk of the total prize pool at the Monte Carlo One Drop Extravaganza, this still made up for a win of over $1.9 million. Moreover, as it occurred in 2016, this was by far Cary Katz's biggest career win at the time.
2. $2,000,000 – Super High Roller Series, London
Finishing fourth behind Justin Bonomo, among other players, Cary Katz won £1.7 million ($2 million) in the Triton Super High Roller Series in London. The widely televised No Limit Hold'em event had a total of 73 entries.
1. $2,600,000 – Super High Roller Bowl, London
Just one month after collecting his first $2 million prize, Cary Katz topped this result when he won the Super High Roller Bowl in the same city.
He defeated Ali Imsirovic heads-up to collect the prize that still remains his biggest career win.
Cary Katz's Poker Style
The best way to describe Cary Katz's style of play is to call it boss-like. His game is marked by a lot of trash-talking, an arrogant appearance, and trying to tilt every opponent he faces.
Being such a player, it's safe to say that Cary Katz isn't very liked among his opponents.
More importantly than just his appearance at the table and poker style, Cary Katz has had an influence on shaping the game as we know it. He is widely credited for inventing the big blind ante play.
The big bling ante has become the preferred option in many poker tournaments worldwide. Tournaments with such a structure involve the player in the big blind position paying the ante for everyone else at the table.
This responsibility switches each hand, as the big blind moves with every hand. The introduction of this structure promotes even more action than the standard ante rule.
Cary Katz's Business Ventures Outside Poker
Cary Katz has earned quite a bit of spare change from his poker activities. That said, the poker winnings comprise only a small fraction of the total estimated net worth of Cary Katz.
The bulk of Cary Katz's net worth has been built through his various businesses. As mentioned before, Cary Katz's most successful business is the College Loan Corporation.
But, besides this prosperous business, Katz had a number of other businesses prosper over the years. In 2015, along with a group of investors and a few big poker names, Cary Katz launched Poker Central.
At the time of its launch, Poker Central was the first website and service to offer around-the-clock poker content, news, and events.
The poker community owes Cary Katz and his squad an immense amount of gratitude for creating so much opportunity around poker. It's really amazing what they have done. 🙏🏻

— Jason Koon (@JasonKoon) July 9, 2021
Unfortunately, this service didn't last long, as the project ceased existing in this form. However, the streaming service was rebranded PokerGo.
PokerGo is a subscription-based service often dubbed the "Netflix of Poker". It has thousands of hours of poker content, including poker tournaments and cash game-focused TV shows.
In 2020, Poker Central acquired the rights for High Stakes Poker. The same year, the company extended its partnership with NBC.
Simultaneously with completing these major deals, Katz remained an active poker player in the world's biggest tournaments.
Latest posts by here2play
(see all)