Galfond Challenge in a Nutshell – Everything You Need to Know
Image courtesy of paulphuapoker.com
Poker has always been a game based around competition and getting the best of the other guy. Even back when Las Vegas was young, the likes of Johnny Moss and Nick the Greek would battle it out in high-stakes matches to prove who the best player was.
When online poker first emerged, the high-stakes scene was very much alive, with the likes of Phil Ivey, Patrik Antonius, Tom Dwan, and Viktor Blom battling it out in some epic matches.
It all came crumbling down with Black Friday when the main high-stakes poker site, Full Tilt Poker, was taken down by the US government.
Yet, poker didn't die with that, and both live and online poker kept going, with heroes emerging to save the day and keep the game alive.
One of those heroes is certainly Phil Galfond, a high-stakes crusher who not only kept playing but even launched an online poker site of his own, Run it Once Poker.
To get the action going and prove to the world that his approach to poker was right, he issued the Phil Galfond challenge, challenging the best players in the world to play him at his favorite game, Pot Limit Omaha, with odds.
The Galfond challenge may not have been as publicized as the epic Doug Polk vs. Daniel Negreanu heads-up match, but it is probably a bigger deal in the big scheme of things.
Not only has Galfond played multiple opponents to date and expects to play others, but he has also taken on some very serious competitors. Negreanu was not considered a serious threat in a heads-up duel against Polk.
Before I talk about the Galfond challenge itself, let's take a look at just who Phil Galfond is and why he is considered such a force in the world of poker.
Who Is Phil Galfond?
Born on January 16, 1985, Phil Galfond is one of the biggest names in the online poker scene and a player who may very well make it into the Poker Hall of Fame with time.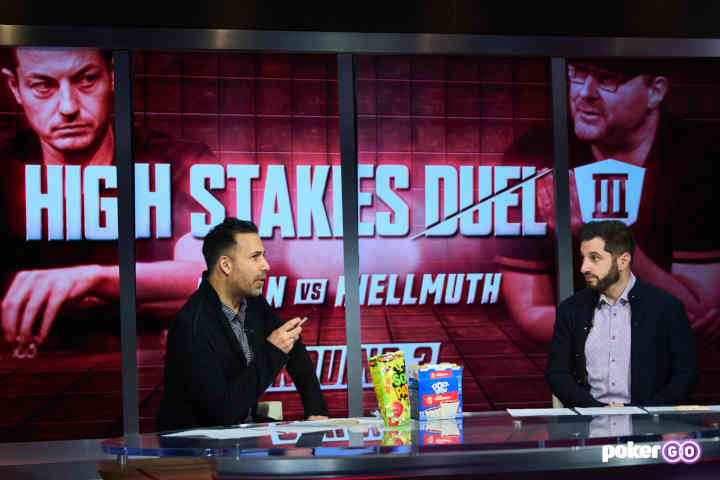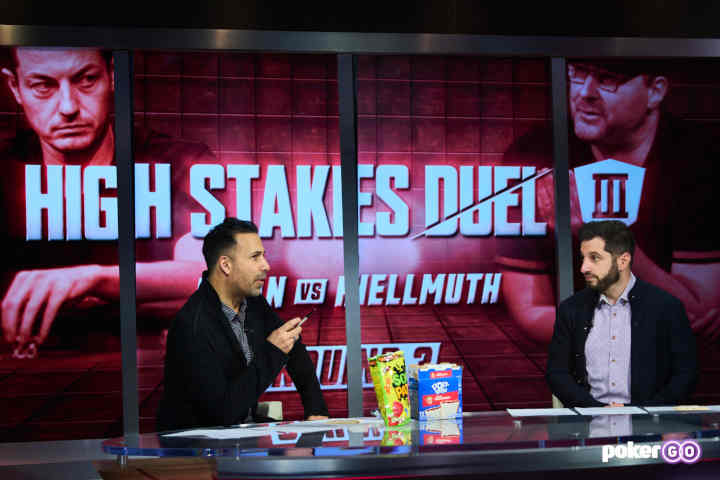 Player images courtesy of PokerGO
His achievements in the poker world are hardly matched by any of his peers. A true student of the game, Galfond discovered the game of Pot Limit Omaha in the early days of online poker and fell in love with it.
During the days of the poker boom, Galfond would battle it out with anyone who would give action at the PLO tables, playing under the screenname "OMGClayAiken."
In 2011, Full Tilt Poker shut down due to Black Friday, and Galfond was forced to move to Canada to keep playing, but at the time was one of the biggest winners on the site.
By 2013, Phil had acquired more than $10,000,000 in online poker winnings at Full Tilt Poker and PokerStars, putting his name among the top earners of all time.
Over the years, Phil Galfond also managed to earn three WSOP bracelets, despite playing a very limited number of poker tournaments.
In 2008, he won a $5,000 PLO event with rebuys. In 2015, he won the $10,000 2-7 Single Draw Championship. Finally, in 2018, he took down the $10,000 PLO Hi/Lo Championship, proving he can battle it out with the best in various forms of poker.
With close to $3,000,000 in live tournament winnings and over $10,000,000 won in the old days of online poker, Galfond was looking for new ways to challenge himself.
Enter the Galfond challenge, a series of high-stakes heads-up matches played against any challenger who would play, with Phil giving anyone in the world significant odds on the final outcome.
Phil Galfond Net Worth
Before I talk about the Phil Galfond challenge itself, I would like to talk about Galfond's accomplishments in the world of poker a bit more.
While the exact results of live poker cash games are hardly ever disclosed, and the actual ROI of tournament players is hard to gauge, I can say with certainty that few poker players have won as much pure cash in the game as Galfond.
Not only has he won more than $10,000,000 in the old days, but he is now winning big against current competitors as well, up well over $1,000,000 from the Galfond challenge alone.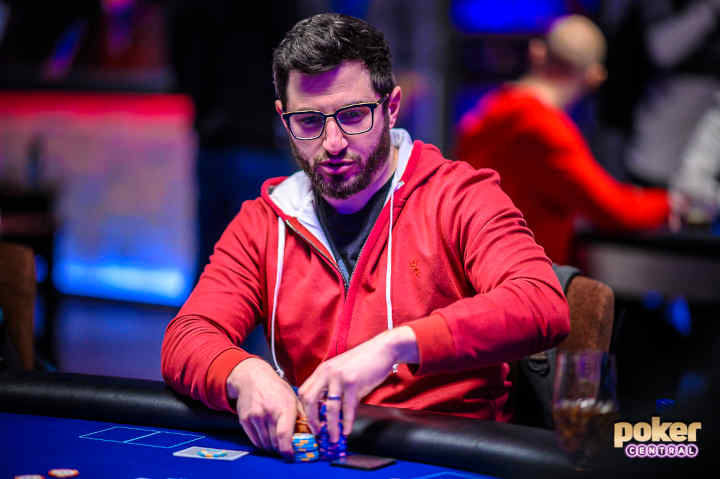 His poker coaching site, Run it Once, has been one of the most prolific in the industry for many years, begging the question, just how big is Phil Galfond's net worth?
Without speculating too much, I can say with absolute certainty that Phil Galfond's net worth stands well over $20,000,000.
It could be in the $100,000,000 range even, depending on just how well his business ventures have been doing over the years.
Now, let's talk a bit more about the actual Galfond challenge itself.
Phil Galfond Challenge Kicks Off
In part as a way to promote his new online poker site, Run It Once Poker, and in part to get someone to play him at heads-up PLO, Galfond issued a challenge to the world in late 2019.
The Galfond challenge offered both poker pros and amateurs a chance to take on one of the best PLO players of all time in a heads-up match.
Given the fact Galfond was offering odds, a number of players stepped up to take the challenge, believing they had what it takes to play against the champion.
To date, they have all been proven wrong. Galfond has swept the floor with his competition and showed the world just why he is the best.
Let's take a look at the matches that were completed or started to date and just how they have gone.
Phil Galfond vs. Venividi
While a number of challengers stepped up for the Phil Galfond challenge early, it was the match against online phenom Venividi that gained the most traction and finished first.
The poker world strongly believed that Galfond had a significant edge over his opponent, and the rules to the first challenge were set.
The two were to play 25,000 poker hands of PLO at €100/200 stakes, with a side bet where Galfond would pay €200,000 to Venividi's €100,000.
Venividi opened the duel strong, and after some 8,000 hands, he was up more than €900,000, an amount that seemed absurd at these stakes and almost impossible to catch.
Yet, Galfond is not one to quit on a good challenge, and he decided he needed to reassess his strategy. He needed time for that, so he paid a penalty to take some time off and get ready.
Whether it was the impact of the variance of Phil coming back more ready for the duel, the tides turned in his favor, and by the end of the match, he managed to win the majority of all sessions.
When all was said and done, Galfond had just barely won the challenge, finishing up €1,671. This won him the €100k side bet but also showed that Phil was actually an extraordinary player, as coming back from such a deficit was considered nearly impossible.
Phil Galfond vs. Actionfreak
The next high-stakes PLO match that Phil would play as part of the Galfond challenge was against online player Actionfreak, who also seemed to believe he had a good chance.
The two decided to play €150/300 PLO and put in just 15,000 hands this time. With those terms, Galfond offered a €150,000 side bet at even odds.
This time, Galfond would not allow his opponent to put any pressure on him, staying in the green throughout the entire challenge.
When all was said and done, Galfond won €114,765 at the tables, along with the €150k from the side bet, for a hefty €265k profit on the duel.
Phil Galfond vs. Chance Kornuth
It was now time for Galfond to take on a player who had an even greater name in the poker community, Chip Leader Coaching's Chance Kornuth.
Chance not being mainly a PLO player, Galfond bet him $1 million to his $250k to play a match of 25,000 hands at $100/200 PLO.
Kornuth managed to hold his own for much of the match and actually held the lead during the middle stages of the duel, showing that he was maybe underestimated.
Yet, Galfond being the closer he is, managed to ramp up some amazing sessions in the final third of the duel and win by a margin of $726,500.
With the $250k side-bet, Galfond won nearly a million dollars of Chance Kornuth, adding further profits to his stellar performances from the earlier duels.
Phil Galfond vs. Bill Perkins
With poker pros not doing so hot against Galfond, it was time for an amateur to give it a shot and try to take the crown off his head.
Bill Perkins, one of the most famous amateur poker players in the high-stakes poker community, decided to take on the challenge.
He accepted Phil's invitation to play and offered $250k to Galfond's $1 million, with the two being set to play 50,000 hands of $100/200 PLO.
However, this match may also end if one player loses $400k at the tables.
While the match has only just begun, Galfond is already winning about $90,000 and is looking like a clear favorite against a player who can hardly play heads-up PLO at a high level.
Whether Bill can pull off a miracle remains to be seen, but we have seen him take on challenges that don't seem to make too much sense before. We also know that his bankroll can handle the potential loss.
Phil Galfond vs. Brandon Adams
Live poker players often point out that the "online kids" couldn't beat them in a live poker setting, so Galfond decided to prove that theory wrong as well.
Brandon Adams is a player who has built up a reputation as a live player more than an online one, although he has had success in internet poker as well.
Brandon accepted the challenge but decided to play just 10,000 hands of live $100/200 PLO against Phil. The side bet stands at Brandon's $100k to Phil's $400k.
With about 3,000 hands played, Galfond is now winning some $295,000 at the tables, and it seems likely that he will bring this challenge to a successful end as well.
Yet, there are still many hands to be played, and one should not underestimate Brandon Adams and his poker skills, so let's wait and see just how this duel pans out.
Phil Galfond vs. Jungleman
A player who made his name around the same time as Galfond, Dan "Jungleman" Cates is another online wizard who has a fantastic reputation to uphold.
Jungleman is known as a No-Limit Hold'em player primarily, so it is not 100% clear why he accepted the challenge, but I believe it was because he never backs away from a good battle.
The recent $50k Players Championship bracelet winner is set to play 7,500 hands of $100/200 PLO against Phil, although the exact terms of the side bet have not yet been agreed upon.
Of all the duels we have seen as part of the Galfond challenge to date, this one may just be the most interesting one, even if only for the massive popularity that both players enjoy in the poker community.
What's Next for Galfond?
In March 2022, Run it Once Poker was acquired by Rush Street Interactive, but Galfond remained in his position along with many of the poker site's staff.
This means that Run it Once may just be headed to new levels under the new management, and Phil may end up making his dream of making poker truly enjoyable for the players come to life.
With several Galfond challenge duels underway, and a lot happening on the coaching front as well, the PLO champion has his hands full but seems to be enjoying every moment of it.
The challenge certainly won't be done for a while, as multiple opponents are currently battling it out against Phil and more are likely to come after.
Was asked about the Galfond Challenge in today's vid. https://t.co/WiEqfct8z5. Cliffs:

Those willing to play big on NV/NJ https://t.co/xCA1hj4NCp:

PLO – Will still play anybody.
NL/PLO or NL: Gimme ~2 mo to learn & I'll play more people than you think (not everyone 🙂). Try me!

— Phil Galfond (@PhilGalfond) March 29, 2022
We would love to see Galfond go against the likes of Phil Ivey or other big-name pros from the live poker community, and perhaps the self-proclaimed GOAT Phil Hellmuth will try to win yet another heads-up battle by challenging Galfond.
In either case, you can expect to see plenty of news coming from Galfond's corner in the near future, as new challenges and new projects are always in the cards for one of poker's best and brightest.
Latest posts by Ivan Potocki
(see all)