Vanessa Selbst Net Worth – The Most Successful Female Poker Player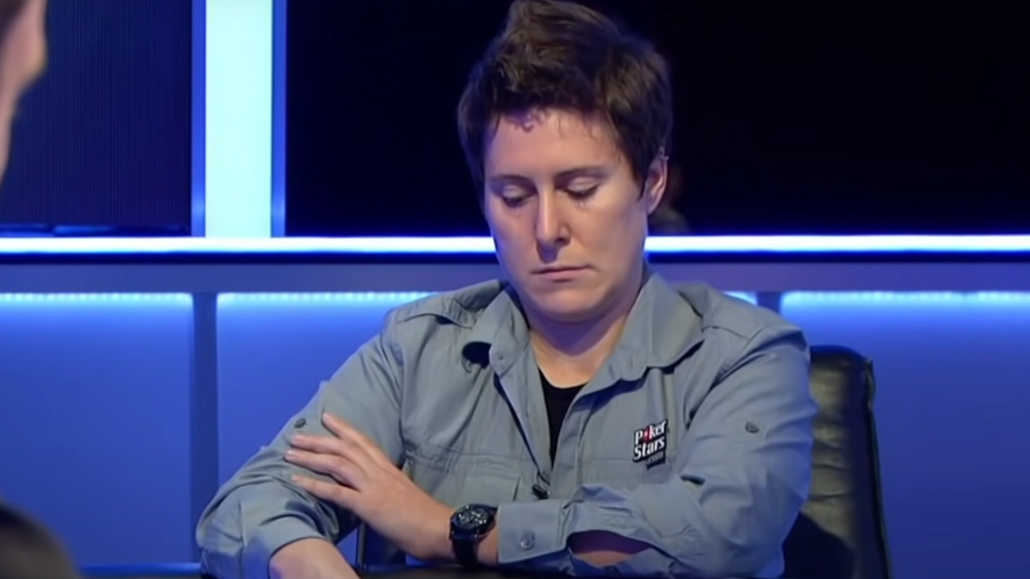 Vanessa Selbst is the best-known female poker player ever and one of the most recognizable poker pros of the 21st century.
She broke nearly all of the most significant female poker records and set the bar extremely high for all women in poker in the future.
So, what are Vanessa Selbst's biggest career achievements and the most lucrative poker prizes she's collected?
How much is Vanessa Selbst worth today and where is she now after famously quitting poker at the end of 2017? Read on and find out!
Vanessa Selbst Net Worth – How Much Is Vanessa Selbst Worth?
The estimated net worth of Vanessa Selbst is between $5 and $6 million. This impressive net worth is even more remarkable when you consider that she has only been playing poker devotedly for about a decade or so.
Still, it's hard to argue that Vanessa Selbst is at the very top of the most successful female poker players of all time.
After all, if you just look at the list of the top earning female poker players in history, she holds a firm first place, with a huge gap between her and the second-placed Kathy Liebert.
With nearly $12 million in total live poker career earnings, Vanessa Selbst is also the only female player that has found her way onto the top 100 list of the top poker earners of all time.
Early Years and Getting into Poker
Born in New York in 1984, Vanessa Selbst started playing poker as a teenager. Having a very analytical mind, she appreciated the complexity and strategic elements of the game, falling in love with it instantly.
She continued playing home games during her high school and college years. Vanessa Selbst attended MIT before transferring to Yale, where she obtained a degree in political science.
After finishing college, Selbst worked for a consulting firm.
In her spare time, Vanessa Selbst regularly played poker for real money. In 2006, she decided to pursue her passion and start participating in poker tournaments.
Success came quickly after, as she took 7th place in the 37th WSOP held the same year. Selbst further improved on this by placing 3rd in a WSOP event the year later. But, the best was yet to come.
First WSOP Bracelet
Building on her strong career start, Vanessa Selbst impressed the world when she won her first WSOP bracelet in 2008, at just 24 years of age.
She took everyone by surprise with her small stature at the table but tremendously aggressive and smart plays no one was prepared for from such a young player.
In 2010, she won the North American Poker Tour Main Event, taking a prize of $750,000 in the process.
She returned to the tournament the next year to win the first place again, this time in a different event and for a prize of $450,000.
Continued Success and Further Popularity
In 2012, Vanessa Selbst added a second WSOP bracelet to her collection when she won the $2,500 10-Game Six Handed event.
Selbst finished first out of 421 entries. Two years later, she won another WSOP bracelet by beating 130 other entrants to become the first and, to date, the only female poker pro with three WSOP bracelets.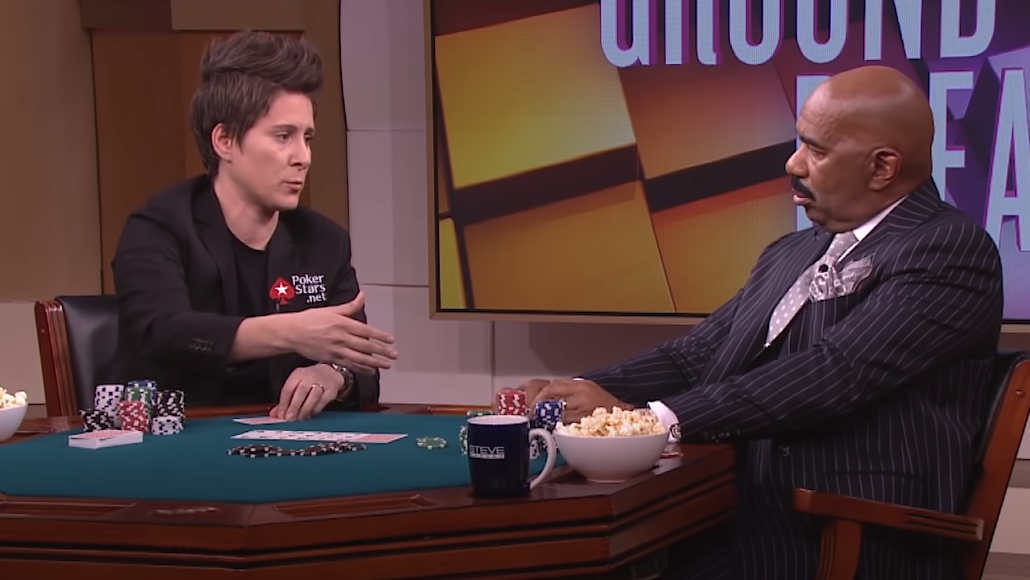 This win cemented her spot on the Mount Rushmore of the most successful women in poker history. To cap it off, Selbst won the Super High Roller Celebrity Shootout in 2015, taking down the exclusive event that only comprised five poker pros and five celebrities.
These poker professionals included Doyle Brunson, Daniel Negreanu, Phil Hellmuth, Antonio Esfandiari, and Vanessa Selbst.
Later Career and Retirement
Despite being the most successful female poker player of all time, Vanessa Selbst hasn't been playing poker that often since 2017.
That year, she officially announced her retirement, after missing out most of the year and only collecting prizes at the 2017 WSOP.
She was absent from poker for two years. But, as it happens with many accomplished professionals, she couldn't stay away from the game she loves and plays so well.
Vanessa Selbst returned in 2019 to play in the WPT in Atlantic City.
She continued playing for a few months before she slowed down again. Since then, she mostly stuck with playing online poker games and nowadays mostly plays poker for fun and instead spends most of her free time with her family.
One of the main reasons Selbst decided first to quit and then later keep her poker activities at a minimum was the pressure of being in the spotlight at the biggest stage.
Poker was a central part of her life for many years, and she didn't want to deal with everything that comes with being a high-profile player.
Vanessa Selbst's Five Biggest Career Wins
As the top-earning woman in poker history, Vanessa Selbst has collected her fair share of huge prizes from some of the most prestigious poker events.
More specifically, this includes three prizes topping $1 million and 19 additional six-figure prizes to boost her net worth.
So, to focus on her best successes, let's take a closer look at Vanessa Selbst's five biggest career prizes:
5. $760,000 – PokerStars Caribbean Adventure, Paradise Island
Returning as a champion to the 2014 tournament, Vanessa Selbst captured third place in the Super High Roller Event for a prize of $760,000.
Besides this, she took third place in a different event during the same tournament, adding another $600,000 to her bankroll by the end of the competition.
4. $871,000 – WSOP, Las Vegas
Selbst's most recent and most financially lucrative WSOP win came in 2014. Alongside winning her third bracelet, she took a prize of just over $871,000, finishing first in a No Limit Hold'em event with 131 entries.
3. $1,000,000 – Super High Roller Celebrity Shootout, Las Vegas
The Super High Roller Celebrity Shootout in 2015 was one of the most entertaining poker events of the year.
Consisting of a table of celebrities and a table of poker pros, one player from each table proceeded to a heads-up best-of-three match. Selbst won the event and $1 million by beating actor and avid poker player Kevin Pollak.
2. $1,400,000 – PokerStars Caribbean Adventure, Paradise Island
A year prior to taking third place in the 2014 PokerStars Caribbean Adventure, Vanessa Selbst actually recorded her best result in this tournament when she won it.
The 2013 high roller event was stacked with big-name players like Vladimir Troyanovskiy, Michael Watson, and Bryn Kenney, all of whom finished the tournament placed below Selbst.
1. $1,800,000 – Partouche Poker Tour, Cannes
The biggest prize of Vanessa Selbst's career came in 2010 when she won the Main Event of the Partouche Poker Tour in Cannes, France.
She placed first in a huge international pool made up of 764 entries from all over Europe and the US, and this win contributed significantly to the overall Vanessa Selbst net worth.
Vanessa Selbst Poker Style
Vanessa Selbst is considered to be a very intelligent and aggressive player. Focusing on the latter, she is perhaps the most underrated poker player among casual poker fans.
This is because she has suffered some bad losses over the years, as a result of her aggressive play.
Most of these were televised, and if you would only look at clips of these results, you would get the wrong impression of her abilities.
The truth is, she is one of the most aggressive WSOP champions ever. So, sometimes she tends to go overboard with her aggression and put herself in a position that most poker players wouldn't win in.
But, this style of play, coupled with her deep understanding of the game, is precisely what makes her such a dangerous opponent.
This unpredictability allowed her to be very profitable and record consistent wins in over a decade of her playing career.
Vanessa Selbst Net Worth & Legacy
Although there have been many women poker players paving the way in the decades before her, Vanessa Selbst will undoubtedly be remembered as one of the most influential female poker players ever.
Many of her achievements at the felt table are still unmatched by any female player and likely won't be in quite some time.
She is by far the top-earning female player of all time and the only woman that has cracked the list of the 100 top earners in poker history.
But, money aside, her most substantial career success includes winning three WSOP bracelets.
This makes her one of only a handful of female players with multiple bracelets and the only woman poker player with three WSOP bracelets.
Vanessa Selbst is the only female poker player to win three WSOP bracelets in open-field events. She is also the only poker player in history to win the same North American Poker Tour Main Event back-to-back.
While she hasn't managed to win an EPT or WPT title, she has made two final tables in the latter tournament.
Latest posts by here2play
(see all)