Annie Duke Net Worth – How Rich Is The Duchess of Poker Today?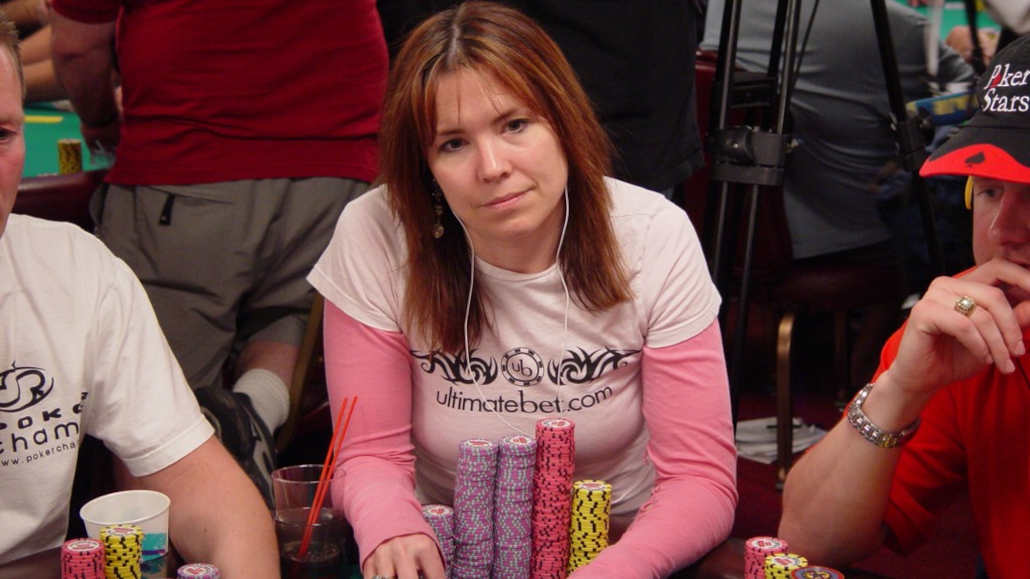 For most devoted poker fans, Annie Duke is known for being the leading money winner among female poker players at one point. That said, she has been away from the felt table for a long time.
Because of this, her successes in the game are often underappreciated by those who didn't have the opportunity to watch her play.
Still, all her efforts have helped her build up an admirable net worth and record some remarkable wins along the way.
So, how much is Annie Duke worth, and what is she doing today? We're bringing you everything on one of the most important women in poker history!
How Much Is Annie Duke Worth?
Annie Duke's net worth is between $8 and $10 million. This makes her one of the most profitable female poker players of all time.
Furthermore, her total live poker career winnings top $4.2 million. These winnings place her at 5th place on the list of all-time live tournament winnings among female poker players.
Known as "The Duchess of Poker", Annie Duke is widely considered one of the best female poker players ever to play the game.
To expand on this, she was one of the most recognizable and popular poker players in the first decade of the 21st century.
Duke recorded notable results in poker competitions playing both Texas Hold'em and Omaha poker variations.
Image courtesy of CNBC
To understand just how impactful and instrumental she was in popularizing poker among women and how Annie Duke's net worth grew from her early poker days until today, let's look at Annie Duke's career to see how she earned her money.
Early Professional Poker Career
Before she became an accomplished multi-millionaire poker legend, Annie Duke was a promising and aspiring student.
She worked at KFC in her teen years and pursued her dream of obtaining a PhD in psychology.
But, in 1991, just one month before defending her doctoral dissertation, Annie Duke decided that the academic path wasn't for her.
To go a few years back, Annie Duke first played poker when she was 22, during her graduate years.
She showed great promise right away but only played the game recreationally for a few years.
However, in 1992, encouraged by her brother Howard Lederer, Annie Duke decided to test her skills in the professional poker waters. She moved to Billings, Montana, and started playing poker at the local casino.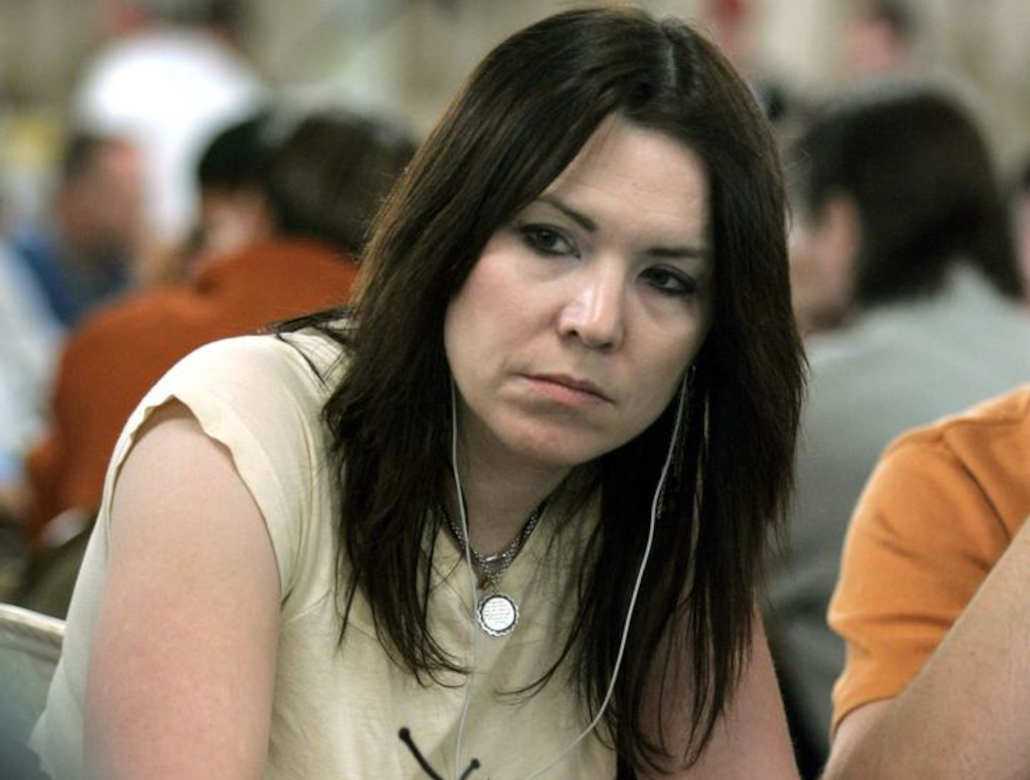 Image courtesy of reuters.com
After more than a year of solid success, Annie Duke built up enough confidence to enter the 1994 WSOP, again thanks to the encouragement of her brother.
She won $70,000 and decided to commit to the game, move to Las Vegas, and start playing poker professionally.
High-Profile WSOP Achievements
The period between 1994 and 2000 saw Annie Duke build a very successful professional career. By 2000, she had 16 in-the-money finishes at WSOP tournaments.
At the 2000 WSOP World Championship event, she finished 10th out of more than 500 entrants. This marked the second-highest finish by a female poker player in WSOP history.
From 2000 to 2004, Annie Duke excelled at WSOP events and became widely known for her high-profile results.
The crown of her triumphant career came in 2004 when Annie Duke won a WSOP gold bracelet. She placed first in the Omaha Hi-Lo Split tournament.
A few months after winning her first and only WSOP bracelet, Annie Duke became the top female poker player in WSOP history in terms of overall career winnings. In the next couple of years, she continued in the same style.
Still, 2004 remains her most successful year, as she also recorded her highest prize win. This was when she took first place in the WSOP Tournament of Champions, beating her brother and several poker legends to win $2 million.
Online Poker and Retirement
During the early 2000s, Annie Duke was at the forefront of the booming online poker scene. Already a well-known poker pro but with her best achievements yet to come, Annie Duke was a spokesperson for the online poker company ieLogic.
She continued playing both online and live poker until the early 2010s. In 2010, she became the first and, to this date, the only female winner of the National Heads-Up Poker Championship.
She won half a million for this achievement, defeating one of the best poker players of all time, Erik Seidel, in the final match.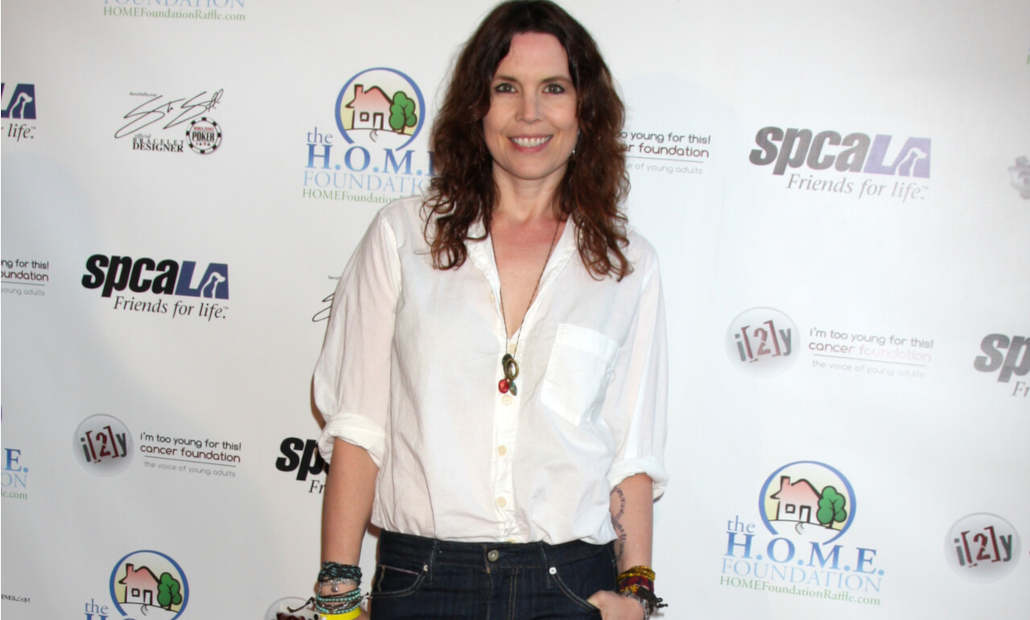 After this success, Annie Duke significantly minimized her activities in poker tournaments. Soon after, she stopped participating in any poker events.
Although she hasn't made a huge deal out of her retirement, in a recent interview, Annie Duke stated that she hasn't played the game since 2012.
Annie Duke Net Worth: Five Biggest Career Prizes
Knowing the net worth of Annie Duke and her career path that led her to become one of the most successful women in poker, we also want to underline the key moments and wins that highlighted her outstanding career.
5. $137,000 – WSOP, Las Vegas
Four out of five wins Annie Duke recorded during her poker career came in 2004. More specifically, this $137,000 prize resulted from her WSOP bracelet win at the $2,000 Omaha Hi-Lo Split event at the 35th Annual WSOP.
4. $157,000 – WPT Championship, Las Vegas
Winning a WPT event in April 2004 was Annie Duke's first big win of the year and a result that would set her on the course for success in the following months.
This was also her only triumph in a WPT competition, which she achieved by beating 161 other entries to collect a nice payday of slightly over $157,000.
3. $166,000 – World Poker Finals, Mashantucket
Finishing 9th out of 674 entrants, Annie Duke took home $166,000 in the No Limit Hold'em Final Day event of the 2004 World Poker Finals.
This win rounded off her incredible year and helped her solidify her position as the top-earning woman in poker at the time.
2. $500,000 – National Heads-Up Championship, Las Vegas
In 2010, at the twilight of her career, Annie Duke won her second-highest prize by finishing in first place in the $20,000 No Limit Hold'em event.
She outlasted 63 other players and became the first and only female player to win this event. To achieve this, she eliminated the previous year's winner Huck Seed and defeated nine-time WSOP winner Erik Seidel in the final match.
1. $2,000,000 – WSOP Tournament of Champions, Las Vegas
Annie Duke's biggest career win came at the inaugural WSOP Tournament of Champions. While a part of the WSOP tournament family, this event didn't count as an official WSOP event.
Nevertheless, the 2004 event attracted some of the biggest poker stars in the world at the time.
Win just ten entries, this invitational tournament included superstars like Daniel Negreanu, Phil Hellmuth, Johnny Chan, Doyle Brunson, and Phil Ivey.
As the only woman in the event, Annie Duke outlasted all of these big names to take first place and the $2 million prize.
Annie Duke Net Worth & Success Helping Others
Annie Duke undoubtedly recorded great results playing poker and is among the most successful female poker players ever.
More than this, though, she didn't stop at her poker successes but also used her fame and success to better the lives of the less fortunate.
In the past decade and a half, Annie Duke has been very active in various charitable causes.
Most notably, she founded the renowned non-profit organization Ante Up for Africa with actor Don Cheadle.
Over the years, the tournaments held by this organization collected millions of dollars that were donated to various charitable organizations.
Annie Duke hosted charitable poker tournaments and participated in the reality TV show Celebrity Apprentice, where she finished in second place in the 2009 show edition.
She also appeared in a number of TV shows and even had her own show in which she took on amateur poker players, called Annie Duke Takes on the World.
Annie Duke's Net Worth, Accomplishments, and Legacy
Annie Duke last cashed at a tournament over a decade ago and is not playing poker professionally anymore.
Because of this, she isn't among the best-known female players among the younger generation of poker fans. Nevertheless, Annie Duke remains one of the most successful female poker players of all time.
She built a strong legacy for herself during her playing days and set a number of records over the years.
At one point, she was the leading money winner among female poker players in the history of WSOP.
And while she fell to 5th place on this list after retiring, Annie Duke remains a true pioneer of the game, paving the way for other women in poker.
More importantly, Annie Duke left a lasting impact on other fronts and used her knowledge and net worth for good.
She authored several books on poker and decision-making and organized countless charitable events and tournaments to make the world a better place.
Latest posts by here2play
(see all)